5 Ways to Style a Black Accent Wall in Your Home
Are you thinking about adding a black accent wall in your home?
It's not unusual. There's something special about the color black. Subtly elegant and timeless, black is a great color to have in your home. Not to mention that it can match just about any other color thread in your overall design plan.
So to help you enhance your wall, here are five ways you can style a black accent wall: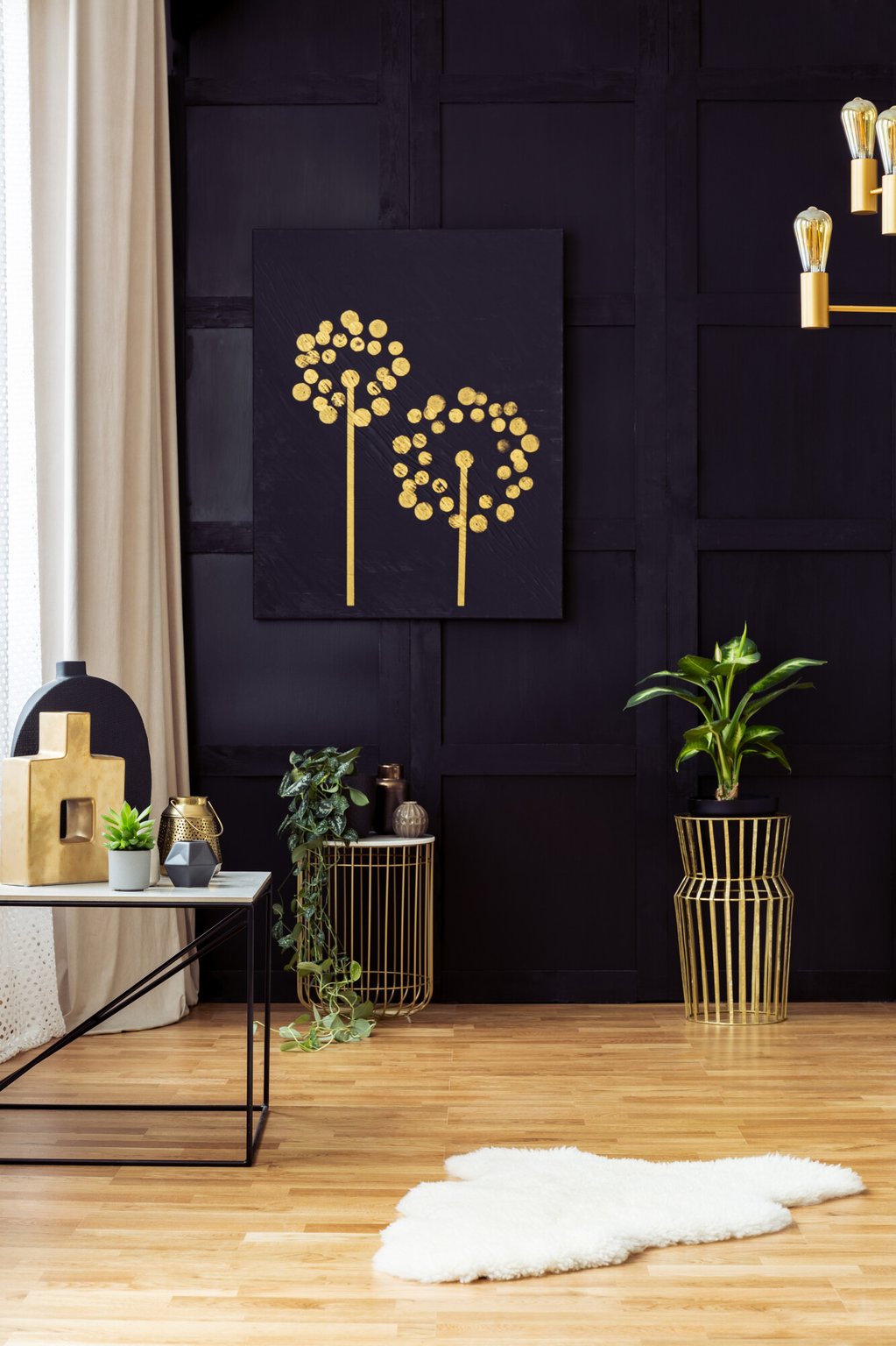 1. Opt for a Monochromatic Look
A monochromatic wall is a timeless approach that creates a sophisticated and cohesive aesthetic in any room. Pairing the black wall with furniture and decor in shades of grey, white, or silver can add depth and dimension to the space.
You can also incorporate different textures, such as a shaggy rug or velvet cushions, to add visual interest. Another option is to play with different shades of black, such as charcoal or midnight, to add a subtle contrast.
2. Use the Wall as a Backdrop for a Statement Art Piece
Choose a large, bold piece of art that contrasts with the dark wall to make it stand out even more. You can also use smaller pieces of art, such as a gallery wall, to create a cohesive look on the black wall.
Another option is to layer different textures and patterns on the wall, such as a macrame wall hanging or a woven tapestry, to add dimension and interest. This will make your accent wall a conversation starter.
3. Paint Pops of Vibrant Colors on the Wall
To elevate a black wall, consider painting pops of vibrant colors on the wall. You can achieve this by using a stencil or creating an abstract design with different paint color options. The contrast between the black and the bright paint colors will make the wall a striking focal point.
If you're having trouble with paint pop techniques and choosing vibrant colors, you can always hire the services of professionals like Freshcoatpainters.com/locations/des-moines. This way, your wall will look polished and elegant.
4. Hang Plants Against the Wall
Adding plants against a black wall adds a touch of natural beauty and warmth to the otherwise dark and bold wall. To achieve this look, you can opt for hanging planters with trailing plants or simply use command hooks to hang potted plants. Mix and match different types of plants to bring texture and depth to the wall.
5. Add Metallic Accents
Metallic accents can add a touch of glamour and sophistication to an otherwise dark and bold wall. A simple way to incorporate metallic accents is by hanging a statement piece like a gold or silver mirror on the black wall. This will create a striking contrast and serve as a focal point in the room.
Additionally, you can layer metallic frames on the wall to showcase your favorite artwork or photographs. For a more subtle approach, you can also hang silver candle holders or gold vases against the wall. These small touches will add dimension and a touch of opulence to your accent wall.
Style Your Black Accent Wall Now
A black accent wall can add sophistication, depth, and personality to any room in your home. Whether you opt for a minimalistic look or go bold with patterns and textures, the possibilities are endless.
So why not try incorporating a black accent wall in your next home decor project? Start styling today!
Did you find this article helpful? If so, check out the rest of our site for more.