76 Entrepreneurs Share their Best Tips for Making Money Online
When it comes to making money online, you have a lot of choices. No matter if you are focused on affiliate marketing, filling out surveys, doing freelance writing on the side or even starting a blog — there is a whole world of opportunity out there just waiting for you. If you don't find immediate success with one option, there is always another right around the corner. The biggest difference between those who find success and those who give up and fail is the willingness to keep trying and putting the world in until they find their eventual success.
Even with affiliate marketing still being one of the most successful and effective ways to make money with a website, blog or ad campaign, it isn't the only game in town. I thought it would be a great idea to ask some of the top entrepreneurs, bloggers, and online marketers about how they are making money with their own websites and business — outside of affiliate marketing.
Here's what more than 70 entrepreneurs had to say…
76 Entrepreneurs Discuss How to Make Money Online without Affiliate Marketing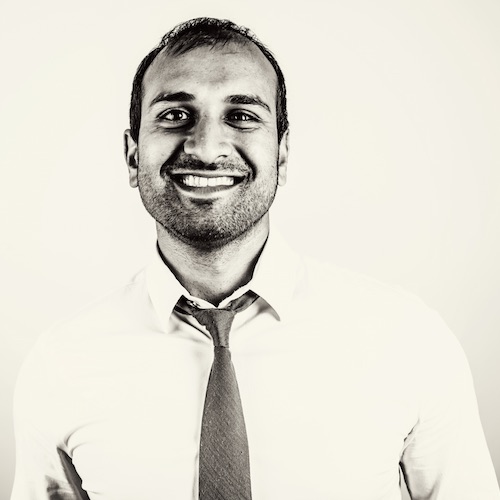 Hands down, the best way to make money online is by mastering SEO. If you can rank on the first page for a few high-value/high-traffic search terms, or a ton of lower traffic keywords, you'll have a constant stream of traffic and leads to your site. Organic traffic also tends to be the source that drives the highest quality leads as well.
Sujan Patel – Sujanpatel.com
—
Assuming you have a high-quality product or service, I would advise you to set up email marketing campaigns. Grow your list and market to both prospects and clients.
Most people who visit your site aren't ready to buy yet. If you offer them something of value in exchange for their email, you can then nurture them to on "top of their mind" and help them through their buying process. This will greatly increase how much money you make online if you add email nurturing campaigns to your strategy.
As for clients, you will make more money by up selling and cross selling to your current customers (who already know you and trust you). This is called increasing SOW (share of wallet). It costs less to sell more to existing customers then to market to new ones.
….and don't forget to automate these processes and campaigns to make it easier so you stay focused on building your business!
Brenda Stoltz – Ariadpartners.com
—
When it comes to making money online with any type of business, it's all about building a respectable brand for yourself. This is easier said than done, but it's also extremely important for the longterm. The best way to explain this, would be to treat your customers like actual people that you appreciate and not just a number. Customer appreciation goes a long way, and this why brands like Starbucks, Zappos, Nike and Amazon do so well — people love their brands, they way they feel when they use them, and how they are treated as a customer. Best of all, this advice can be applied to nearly any business or service out there.
Srish Agrawal – Logodesignteam.com
——
Currently, there is a MASSIVE demand for creating online content. Whether it's written copy for blogs or websites, visuals for social media, or video editing, there's a big need right now. If you have skills that you can tailor to provide any of these services, you will be able to make money. When you're just getting started and have no clients, I highly recommend getting on the freelance sites like Upwork and Freelancer to build a portfolio. You may have to take jobs that don't pay what you'd like, but once you get a few under your belt, you'll be able to land higher paying gigs.
Other big things right now are eCourses and eBooks. There are so many people looking online for educational material — if you have a skill to teach, put it together and sell it!
Alex Morrison – Malamax.com
—
Information Product Creation
One of the easiest businesses to start for digital nomads is an information product business. If you have expertise and can share that information with other people, many of those people are likely to be willing to pay you for your expertise.
The two most common types of information product businesses revolve around creating an eBook that people can buy and download, or creating a series of training videos that people can purchase, log in, and then view them at their own leisure.
For the most part, this is one of the easiest businesses to start up because there are relatively minimal costs, compared to some other business models on this list.
The only costs involved are the time you'll spend researching problems that your prospective customers are having, and then creating the eBook or video series that solves those problems.
That means it's easy to test different markets to determine which problems you can solve, and which problems people are willing to pay for a solution to.
Creating your own products is fairly straightforward and you don't even have to have your own website to get started.
You can host the eBook on a platform like JVZoo or ClickBank, and start driving traffic to it. Then, when you hit a winner, you can recruit affiliates to continue promoting the products for you.
Many millionaires have been made through creating information products, and many more are going to be made using this business model in the years to come.
Andrew James – BrandBuilders.io
—
Selling digital products. I used to create content and insert Google AdSense units but found affiliate marketing to be more profitable for the amount of traffic I could generate. What's even more profitable is selling your own products directly. Then you're not taking in just 30% of each sale, you're taking in 70% or more depending on expenses. The burdens of development and support (especially support) are greater but so are the rewards. Choose a product that you can sell on a subscription basis, such as WordPress themes or plugins with automatically renewing support and updates via Easy Digital Downloads.
Steven Gliebe – Stevengliebe.com
—
Create online courses.
Start by figuring out what you're passionate about or what you're an expert in.
Develop a following through content marketing. YouTube or Blogging are great channels.
Once you build a raving fanbase you can monetize them by creating your own online course. Ask your audience what their biggest challenges are, and create a course that helps them.
The best part about online courses is you can make money 24 / 7 through automated webinars.
This isn't an easy path, but it's one that's been proven to work over and over again.
Charles Ngo – CharlesNgo.com
—
Selling your own products or services. This is by far the most profitable monetization strategy you can use, because your profit margins are huge. What you will sell is very flexible. It can eBooks, online courses, subscriptions to premium services and so on. The only caveat is that you need to have a decent audience (monthly visitors + email list) to make this work, so make sure you time the launch of your own products carefully.
Daniel Scocco – Dailyblogtips.com
—
A good tip is always to look at new advertising platforms. The tactical landscape is always shifting and new advertising platforms or ad formats within existing formats often have a far better ROI than well established platforms where competition can be fierce. When Facebook launched ads we got great results compared to AdWords for clients where there was a good fit. Be brave and experiment with new platforms and you can get a far better return for your marketing budget.
Marcus Miller – Bowlerhat.co.uk
—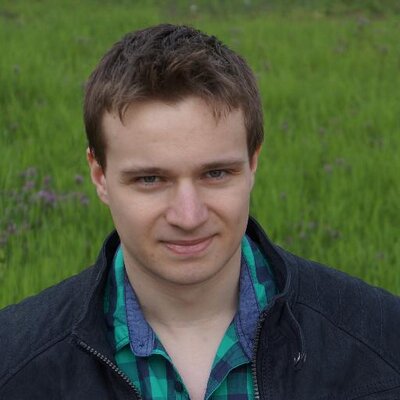 There are many options to make money online, and that's great because if affiliates doesn't work well for your niche, it's not the end of the world. Ads are a good source of revenue for content websites, even though they often make less money. Google Adsense is still the best way to go if you want to monetize a website, but there are some other alternatives such as Media.net, InfoLinks and Chitika.
Besides affiliates and ads, I also recommend people to start selling online services. There's a high demand for outsourcing all sorts of tasks in almost any industry.
Felix Tarcomnicu – Cross.Promo
—
There are plenty of ways to make money online, but one of my favorite has to be through the use of content writing and actually bringing valuable leads back to our main business. Having written for some of the largest brands and publications in the world today, our content is read by thousands of people daily. Not only is this providing value to a mass audience, it's also getting our name and brand in front of a lot of people at the same time. While the monetization here is a longterm plan, it's definitely one that has worked well for us over the years.
John Rampton – Due.com
—
I have always believed that "online" is just an extension of the real world. We interact with real people with real emotions on Twitter, not just avatars. Our website visitors are real people with real needs, not bots (hopefully).
A website is a great way to present what we do in the real world, whether that is graphic design or dog grooming or woodworking. The top way to make money from a website is to offer real-world services through it.
Find out what you are good at. Find out what you enjoy doing. Make that the focus of your website. And if you really want to make money, get a team together and offer their services, not just your own. Your time is limited, but if you have enough customers, the time of six or seven people is much greater.
David Leonhardt – THGMwriters.com
—
I believe very strongly content marketing is the way to making money online.
A blogger becomes a content marketer when they follow just one additional step:
Bloggers are already crafting quality content, promoting quality content, and trying to capture emails with an incentive or opt-in.
One more step, and they become a content marketer. Market a product to the people on their list.
They should have a low-end product as well, so if people can't afford their high end product, they have a low-end product to offer them.
For example, I have a blog coaching service. If they say they can't afford it, I tell them about my ebook which is my low end product.
Janice Wald – Mostlyblogging.com
—
Information and Software are my two favorite online businesses. I break down the 15 most popular online businesses here. With information products you can teach any topic around an expertise and directly help people. With software you can build passive income and a core group of raving fans. With both models you can implement minimum viable product methodology to practically eliminate risk.
Arman Assadi – ArmanAssadi.com
—
Creating a simple downloadable eBook or video course.
If your audience is niche enough that you can make money from affiliate advertising, you can probably make more money by creating your own product and selling it to them.
I've found this works best through email marketing.
Give away a free email course to get your audience to send you their email address, deliver the free email course to them and at the end, include a sale for your product.
John Sonmez – Simpleprogrammer.com
—
Another option for making money online, which requires more effort but also has more reward, is actually selling products. For example a drop-ship setup can be extremely lucrative if you can work out a good deal with the manufacturers and shippers. Similar to affiliate marketing, it always works best if you are genuinely passionate about what it is you're doing. This always makes it more fun an interesting, especially when it comes to creating content. Because you're the one selling the products, you have a higher profit per sale than affiliate marketing. Most of the time you'll have to hold inventory in the beginning, but as you become more profitable and turn product over faster you can use Amazon warehouse services to do everything. (Just know that these have a fee). I started a business like this 2 years ago, which required me to hold product and ship them out myself. It ended up to be profitable but because it was just an experiment on the side, I couldn't scale it up myself and ended up selling the business to someone who could. She still runs the business today and it has worked out well.
Harris Schachter – OptimizePri.me
—
You simply can't go wrong with creating a product of your own. The margins are much higher than affiliate marketing, and if you create something that can be sold on Amazon, you are golden! If you are smart enough to create a website, be able to rank content and know the basics of affiliate marketing and site monetization, there is simply no reason why you couldn't grow and scale your business to higher levels by releasing a product or service of your own. Yes, it will take a lot of work and it won't be as easy as just referring leads to a site and collecting an affiliate check, but it is one of the best things you can do to actually grow your brand and business with a real product.
Montgomery Peterson – OriginalColoringPages.com
—
For most folks, I recommend getting started with freelancing. You can do design work, writing, ad optimization, SEO, lead generation, web design and thousands of other services. Check out Fiverr and Upwork for examples of services that people do pay for, and then build your own business around it so you can charge premium prices.
I recommend freelancing because:
– The business model is simple, "I will do x and you will pay me y";
– It is usually instantly profitable, i.e., you can get setup for less than $20, and you will be making money from your first client;
– It's a great way to improve your skills and have someone else pay for it;
– You can build up business relationships that you can find additional ways to serve;
– It's empowering: once you learn that you can more money, you can worry less about job stability, etc.
Important: So many people will decide to do a freelance business and then quit when their first three attempts to message clients fail. I recommend you think in 10s and expect a low percentage of responses. E.g., If you message 30 people then expect 4 or 5 responses.
Michael Alexis – Michaelalexis.com
—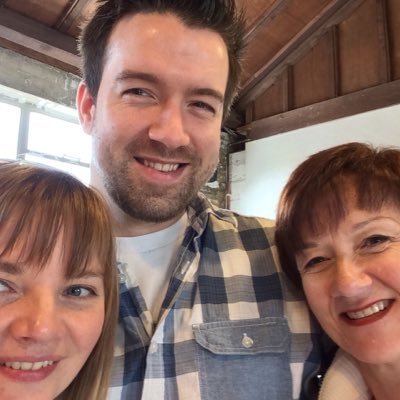 I understand many online coaching platforms are very profitable – and the scope in what to teach is endless! Some niches like fashion and health have built strong readerships through social media channels, such as Instagram and YouTube.
Stuart Davidson – StuartJDavidson.com
—
It completely depends on the niche of the blog. However, I would recommend PPC Advertising if the blog has enough organic traffic.
Atish Ranjan – Techtricksworld.com
—
I could pick one of the many viable monetization strategies and recommend that, but I'd be doing you a disservice.
Here's why:
A recommendation like this has to be specific to you.
The best method depends on your niche, your audience, the time you have available and your personality.
I've heard so many people complain about courses that teach monetization strategies. You know? The usual "I tried it and it didn't work so it must be BS."
In most cases – there was something wrong with implementation or they didn't give it enough time. But there's usually a much more fundamental problem…
… The person teaching a specific method has a different personality type.
For example, someone might show you how to make money with virtual summits. But if you try the same thing and you dislike networking and public speaking – you'll find it incredibly challenging.
This is why I'll probably never try running my own virtual summit. I vibe with the behind the scenes building of systems, and improving of processes – not networking and public speaking (they're two of my weakest area's).
The truth is that you can progress further when you understand your natural strengths and leverage them.
Here's the bottom line:
Forget what works for other people – you need to find what works for you.
Identify your strengths and use the rest of this post to pick out monetization methods that vibe with your personality.
Then cross reference that list with what methods are working in your niche – you'll then have your true recommended monetization technique.
If you find yourself struggling, consider partnering up with someone you trust.
For example, if you excel at networking and public speaking – get someone else on board to get systems in place & manage the technical side of things.
Adam Connell – Adamconnell.me
—
Without a doubt one of the best ways to increase any small business owners revenue stream is to have a well indexed blog. A blog allows you to show off your particular expertise to a large segment of the population. Of course having great content is king but understanding how to make your content visible is queen. You can have the best information but if nobody can see it you are not going to get much business. My real estate site, Massachusetts real estate exposure, is one of the most visited individual real estate sites in North America. Nearly all the content is evergreen and designed to help both buyers and sellers achieve their goals. Given the quality of the content, I am often asked to interview with perspective buyers and sellers. Without my real estate site I would not be in the position I am today. I would highly recommend any business owner show off their expertise online.
Bill Gassett – Maxrealestateexposure.com
—
Ecommerce is still the best way to make money online. It's become incredibly easy over the past few years. You can set up a high-converting storefront in minutes with just a few bucks on dozens of platforms like Shopify, BigCommerce, WooCommerce, and more. You don't even need to come up with an original product, or manufacture is yourself – you can source great products from Alibaba and dozens of other sites. All that's left is coming up with your niche and figuring out how to get your products in front of the right potential customers.
William Harris – Elumynt.com
—
Writing and self-publishing eBooks on Amazon is a simple way to prosper. I wrote 124 eBooks for the platform. These bite-sized nuggets of knowledge can be short reads not unlike a pillar style post. Help people and toss a $1.99 price tag on those bad boys, and you are good to go.
Ryan Biddulph – Bloggingfromparadise.com
—
The best way to generate income from a blog is to create a product. Develop an Ebook, Guide, Course or even a physical shipped product and sell it to your existing and new readers.
To start off with you're going to need a pretty decent blog so the first thing to do is make sure your existing content is top notch and you're solving problems and answering questions for people.
Once you've built some authority within your niche you can take it one step further by developing some type of product.
Do some research, ask your readers some questions and figure out what it is they want… then give it to them!
The reason I think products are the way to go is because there's no limit to how many you can sell. If you're generating income from selling your time then there is always going to be an upper limit of how many hours you can work in a week, with products the sky's the limit!
Jon Tromans – Jtid.co.uk
—
I think that offering services (freelance writing, virtual assistance, etc.) is a great way to get started in online business. It's usually the easiest, as almost everyone has some sort of skill/time that they can trade for money. And that initial success is powerful – it helps increase confidence and earn a paycheck, while waiting for the other methods to kick in.
Gina Horkey – Horkeyhandbook.com
—
Monetization for me has always been able getting the most value out of a customer, no matter how long it might take. This is why email marketing is my method of choice for monetization across all of our sites. No matter what it is we are creating content around or trying to promote, grabbing the email address of our audience is key, as it allows us to build a relationships and an ongoing conversation with them at the same time. This is actually what the core of our AfterOffers business is all about, providing opt-in email addresses to clients around the world. So it's not just our recommended preference on monetization, it's actually what we do and are the best at.
Tim Bourquin – Afteroffers.com
—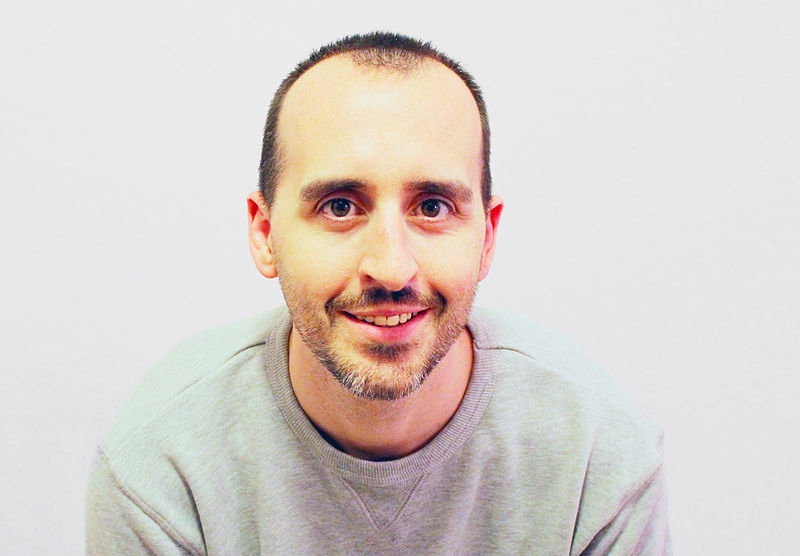 A lot of people think the only way to make money online is through affiliate marketing, but there are plenty of other ways. Me personally, I do this through consulting. I write about various topics online and generate leads through our multiple blogs, then charge for those services. But there are many other ways. We have clients that work from home selling toilet paper and toothpaste they bought at WalMart. Other people make money by filling out forms online, or by doing mechanical turk tasks on Amazon. Some forms of online marketing such as affiliate marketing you can make a literal fortune, other forms you'll make a humble living. It all depends on your wit, creativity, and determination.
Patrick Coombe – Elite-strategies.com
—
Amazon FBA. I am not sure how long this window of opportunity will be around, but this is probably one of the best times to get into Amazon as a seller. Although I will admit, this process does require some initial capital, its really not that hard to find a hot product thats low competition and then essentially replicate the competitor's product. There is a systematic approach to how to do all of this. I would say the biggest barriers to entry in this business is money, legal stuff, and Amason Seller Central restrictions, etc. Here is a really nice blog post from Jeet Banerjee that talks about some other businesses you can start for less than $1,000: https://www.jeetbanerjee.com/10-businesses-you-can-start-right-now-for-less-than-1000/
Rafi Chowdhury – Chowdhurysdigital.com
—
I actually did research the most profitable blogging business models in this post where I looked at 23 bloggers that shared their income reports. You will see a full chart below on our findings.
Affiliate marketing has a high-profit margin but own product sales actually blew it away when it comes to raw profit and revenue so if you want to make a LOT of money online, owning the offer instead of promoting an affiliate offer is the way to go.
On the other hand, services were also high profit but generated the least total income. Meaning they are a great way to get started but are hard to scale and most people will usually transition to product sales or affiliate marketing in time.
Ads on the other end proved to be low profit and overall the sites that do well with those tend to have content catered towards ad revenue which makes it a whole different beast (read more on the model here).
Gael Breton – Authorityhacker.com
—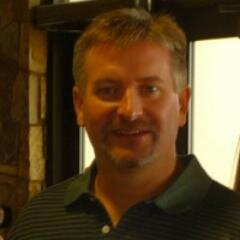 Create your own digital product and let other affiliates sell your product. It's easier than you think, and you don't have to be a professional writer to create a valuable ebook. Select a topic that you have some expertise in and put your own personal spin on it. Books that teach people how to do something in detail step-by-step sell very well. Come up with a catchy title and use an ebook cover generator to make it look professional. This is not only an excellent source of passive income but requires very little money up front to make. Oh, and it also allows you to demonstrate your expertise on your topic so you can sell affiliate products to your buyers on the back end!
Bill Burniece – HighPayingAffiliatePrograms.com
—
For those who like producing content online making money online is relatively easy. However, consumers of content are requiring it to become more visual. This is where Youtube comes into the picture. Video content creation is now a viable way to make a good living online. There have been calculations that 1000 views equals about $18 in ad revenue and this does not include the spinoff revenue a popular channel can make. Additional money can come from ad placements, sponsored reviews, and even developing your own line of channel related products. Creating videos is becoming easier to do on a daily basis. One powerful way to get things started as a blogger is record past blog articles into a video format. These blogs can act like scripts for your videos. Taking the marketing one step further, you can embed these videos into your posts to encourage views and help promote your channel when it is first getting started. If your are good at affiliate marketing, then you should have the skills necessary to make even more money online by embracing the visual content market.
Allan Pollett – Allanpollett.com
—
My current favorite way of making money online is through online courses. They're incredibly popular at the moment, and they are a great way to offer more value to your audiences. It's definitely much more complicated to set up and create than other monetization techniques, but it can have so many benefits: you can make more money, polish up your knowledge, build up a new audience and gain more influence in your niche.
Lilach Bullock – Lilachbullock.com
—
Working with a brand that has money to spend on influencer marketing efforts is the best way to ensure that you make money from your efforts. With regards to blogging, or brand features on high authority social media accounts, many brands will try to strike a deal that involves free product or access to a service. In some cases, this may be a fair situation, but any online content creator must realize that barters alone can't pay the bills. Instead, it's important to be able to demonstrate your value and agree on pricing that factors in both your time, and the audience you've built.
Maddy Osman – The-blogsmith.com
—
I've been testing a few properties today for monetization strategies. What I've noticed with a lot of newly built sites is that they always start with creating products before building a community. It's too risky to promote a product that nobody in your market cares about, because either it's not something they're willing to pay for or it's not catering to their need.
I'd start first by jabbing content on social accounts (Youtube, Facebook, etc..), building an email list (while asking subscribers over time about their struggles in the industry) and pushing out more content on the blog (so I could attract new visitors from organic and direct).
Once I've built the audience in the first 6 to 8 months, I'd start asking them questions to reveal their deepest needs – then, I'll create products to serve those needs.
Venchito Tampon – SharpRocket.com.ph
—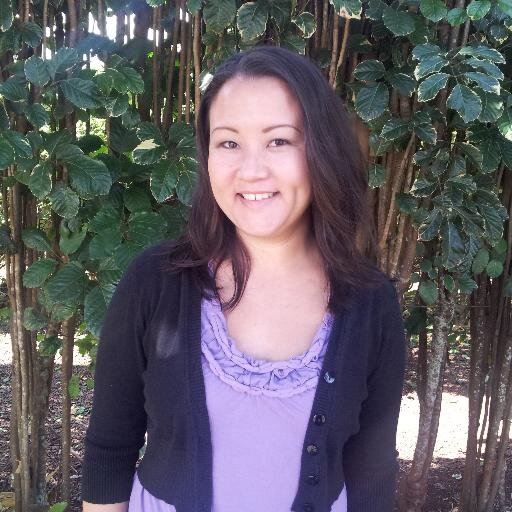 I think the best way to make money online is to offer what your readers want. It doesn't necessarily have to be ads. You can monetize your site through selling freelance services, coaching or consulting services, ebooks or even physical products. Do a poll, send out a survey, do some research and find out what your readers are struggling with the most and find a way to solve that problem with either a product or service
Corinne Kerston – CorinneKerston.com
—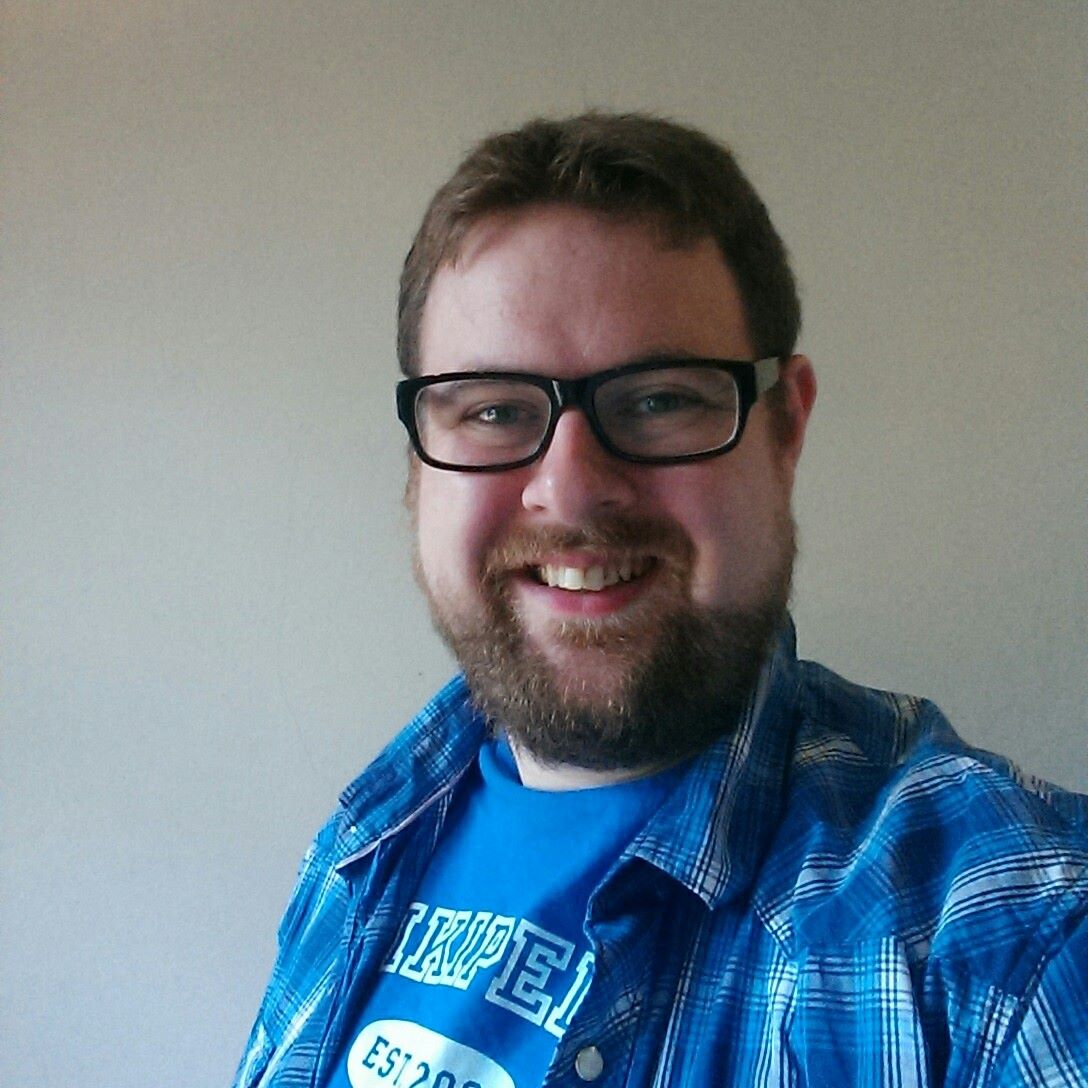 My preferred way of making money online is selling a product. I'm a WordPress Developer, and quite like designing products and taking them to market. It has it's own set of challenges, dealing with refunds and support requests, but it can be incredibly profitable, particularly when paired with affiliate marketing.
Rhys Wynne – Winwar Media
—
I´m making money online by selling my knowledge in digital products. Every year I make a new and updated version of my "Yearbook For Copules" both in danish (I live in Denmark) and in english (for my international business). And I have a huge online workshop about getting your sex drive back. It is like writing a book. When it is done, it is done, and then you just have to sell it again and again. If you have done your online marketing good, you will sell more and more for every year that passes.
Maj Wismann – Majwismann.com
—
As I sell services from my blog, I have to answer services for this expert round-up. Advertising pays so little that it becomes a race to the bottom, and a vicious cycle of chasing traffic in order to earn 1p from an advert being viewed. Life is too short for that kind of activity! To make money from your blog you should have a product or service. When you have this you have something to talk about with your readers. Too many times I hear "build and audience and ask your readers". This isn't 2010 anymore; readers are more savvy and if they want something, they'll search for it. You don't have time to build and audience and ask questions. Ask questions first, and then make sure you have the skill set to deliver it. If you have, then the next step is to share your journey on your blog and drive interest towards your service (or product). For a lot of people, if they're not really in love with their industry, blogging about their services and the impact they make, is hard. I've blogged about transport (knew nothing about it) and struggled to write. I can chat about blogging all day long. I care enough about it to know about and understand it. That's the sweet spot for the services you're selling, and when you share content around this you'll easily make money.
Sarah Arrow – Sarkemedia.com
—
There are lots of paid opportunities to write for others. Find publications that cover topics you're familiar with and check out their pitch guide. This will give you an idea of what type of content they look for, what they pay for it, and how to go about pitching it to them.
Writing for others means you can get paid for your work and also helps establish yourself as an expert in your field, which then leads to additional opportunities. What started as a paid writing gig can quickly transition to paid speaking engagements and more.
Ben Brausen – Benbrausen.com
—
If you have a SAAS product or any other kind of ecommerce, you can convert you visitors directly into revenue. If your marketing is attached to a service company, you convert your visitors into demand. But without one of those options, the next best option is to create an information product:
Online course
Online summit
Ebook
Webinars
If the information your selling is about marketing, this is very very tough because people give away amazing information in these formats everyday. So it's better to be in a niche. If you are in a crowded space, you can try doing what few people do: go bigger and go offline:
Physical book
Event or conference
In any of these examples, you now have something to sell. You have a product, which means a chance to scale. Without that, you're only option is to sell a service. Sell your time. Get paid to do consulting or marketing for for someone else's product or service. If you get really good at this and you have an eye for business, start a company and now you're selling other people's time.
It worked for me.
Andy Crestodina – Orbit Media
—
Selling services and products would be a very good way to diversify your online income streams. If you can craft a good offer and provide really value to your customers, you will definitely do good.
Mohit Tater – Mohittater.com
—
I always tell my clients to start by offering services or coaching – it's the quickest way to earn an income. Find something you can teach that your readers are really looking for and create an entry-level course or coaching package that you can easily sell to your readers.
Sue Dunlevie – Successfulblogging.com
—
Develop your personal brand and sell products or services around it. I wish I'd started doing this ages ago, but when you have an audience following you, you can tailor your offerings to their needs. It's much easier to sell to people when you know the problems they're facing than when you're just stabbing in the dark and hoping for the best.
Aaron Agius – Louder.online
—
While affiliate marketing is great, creating and releasing your own product can truly take your business to the next level. Not only does it automatically make you appear as more of an authority figure, but conversions tend to be higher since your audience likely already trusts you and what you have to offer.
On top of that, you can recruit your own affiliates to market your product for you, boosting not only your bottom line, but your exposure, your name, and your rankings as affiliates link back to your site.
James McAllister – Helpstartmysite.com
—
Selling your own product/service.
You can create an ebook, start a course, offer online coaching services, host a paid webinar, or develop (or have someone develop for you) a plugin.
The keys are:
to find and solve a problem that people they are willing to pay to solve; and
to drive targeted audience to your product/services using the right marketing approaches.
To draw targeted traffic, I highly recommend Facebook Advertising. To identify a profitable problem, you can make use of freemium tools like Spyfu, SEM Rush, and Similar Web.
For example, I found this product idea when I was researching for my blogpost – it's an IT solutions that most website owners will need. Looking at the image, we can see that businesses are spending $60,000 per month in Google Adwords to market the products.
Jerry Low – Webhostingsecretrevealed.net
—
There are many ways for earning money online. It all depends on what you are willing to.
As a blogger, I earn through sponsored posts and link placements. I also earn through AdSense.
As a freelancer, I earn by selling my writing/blogging and editing services to others. (I'm an English teacher and I'm very good with words!) I also help others become authors.
As an entrepreneur and a self-published, I also earn though selling products of my own, such as books and e-books. This year, I plan on publishing a series of e-books that will help bloggers. I'm currently working on a non-fiction book to help people who have suicidal thoughts. (Interestingly, this project arose from one of my blog posts ranking on the first page of Google. I wrote about my suicide attempt and what to do if you want to kill yourself. This post gets hundreds of hits every day. I decided to help others even further by revealing what years of counselling has taught me. My book will also mainly be sold from that particular post! This way, I can help others AND earn simultaneously. Win-win!)
Some people earn money by creating membership sites and/or digital products (books, e-books, an email course, video courses, etc.).
Some people create Amazon niche sites and earn through them.
Some people do event blogging. To me, this is kind of risky, because I've known some event bloggers who have had their sites banned, or have had their AdSense accounts suspended. One blogger I know earned over $2000 in one day from one event but had an issue with his account, and subsequently did not get paid from AdSense.
There are tons of ways you can earn online! It really depends on your interests, you skills, and what you are willing to do to make money.
Lorraine Reguly – Wordingwell.com
—
Selling my services (graphic design & branding) is my primary income and this is derived from those who find my blog via search, social or word of mouth.
Jacob Cass – Justcreative.com
—
With ad units requiring hundreds of thousands of impressions to make any meaningful money, and with it becoming harder and harder to find an affiliate niche that isn't so crowded that finding returns is fruitful, many bloggers are turning to new ways to make money online. The most common I see is offering some kind of training or course to teach other bloggers / marketers / business owners the tools, tricks and systems that have made that blogger successful in the first place. It's classic making money from selling shovels, as the only people who make money in a gold rush are those selling the tools to dig for that gold. That said, it's a smart strategy – you have to build an audience, earn their trust and respect, then you can sell them a product or service – often at higher value than any income from ad units or affiliate marketing.
Ben Matthews – Montfort.io
—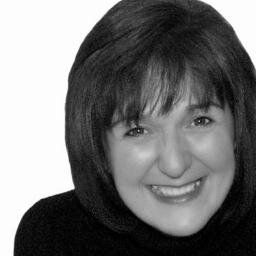 Have you cracked the code on doing something or achieving a goal? Turn your skill or talent into an online course. Start by sharing it with your community, then expand and run Facebook Ads to target other communities. All you need is a topic a specific audience is excited about, a landing page to sell it and a PayPal account.
Ivana Taylor – Diymarketers.com
—
If you had asked me this very same question two or three years ago I would definitely answer "Google AdSense". But now — after having learned it the hardest possible way – I wouldn't recommend it (unless you really know what you are doing and strictly follow their rules… but even so… things can still go wrong).
Besides affiliate marketing I recommend launching your own product, service or tool. It takes the game up to a whole new level and, trust me, it will be hard for you to believe the results you can get. You go from being just a "simple" affiliate to becoming a product owner with your own affiliates working and making money for you. I know that this is certainly not an easy task but, if you get it right, it's totally worth it.
Louie Luc – Buzznitrous.com
—
One of my favorite methods to make money online is creating and selling courses. Courses are ideal for branding and are an excellent way to build passive income for months and years to come. The best part is you can sell them on platforms with a ready audience like Udemy.
Aaron Lee – Askaaronlee.com
—
My #1 recommendation for making money online is to create and sell your own products and/or services.
AdSense and Affiliate relationships are nice. They're an easy way to start making a buck while you build up an audience. But if you're interested in making a real online business you must follow the Solo Build It! Process of creating great content, targeting the right audience, preselling them, and only then monetize them (C->T->P->M).
Mike Allton – Thesocialmediahat.com
—
Build a business around a product or tool that you own and that you can sell online. As the owner, you get to control how much of the profits go to you. There's no limit to how much you can earn when you're the business owner, so, as long as you're prepared to hustle, striking out on your own is something worth considering. I left a corporate job to do so, and I've never looked back.
Dave Schneider – Ninjaoutreach.com
—
Most people copy what other bloggers are doing to make money. Unless you build up a huge audience, this is a tough way to go because of how competitive things are. Alternatively, one of the easiest (and most profitable) ways to make money is to sell your own product. I'm not talking about selling something that takes months to create. It's just too risky.
A better approach is to figure out what the audience you're focusing on is already buying. Ask them about everything they buy: tools, infoproducts, services, etc. Look for opportunities in that list. Any category of products where people are looking for alternatives, or with products haven't been updated in a long time. Research those products and find out what people like and don't like about them. Outsource a fast first version that improves on existing product weaknesses (for cheap, at places like Upwork) and start selling.
Ruben Gamez – Bidsketch.com
—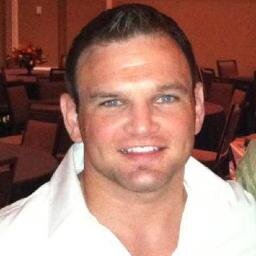 Client marketing is one method for making money online. Many successful internet marketers say affiliate marketing is the way to go because you don't have to deal with needy clients. However, it takes time to learn how to approach affiliate marketing and rank if using search engine optimization as your marketing channel. Taking on clients results in immediate income and therefore can be an ideal first income source to provide the capital to begin affiliate marketing or starting your own brand.
Ben Wynkoop – Benwynkoop.com
—
Most of the serious bloggers I know make money online by selling their services. The majority are writers. Many do social media management for clients. Some create videos, SlideShares, infographics or custom images. A few install WordPress or even manage the hosting and updates for other bloggers or businesses.
Create an 'about me' or 'hire me' page. List specific offerings and for best results, include prices on the page. For writing, have a firm price and offer a 10% discount for bulk orders. Charge 10-25% additional for rush orders. Do not negotiate on prices unless you want to spend all your time negotiating instead of making money.
The page offering your services is the most important page on your site. Create a tab for it in your navigation and place it in a prominent place. Use the tips in Setting up Your For Hire Page: Do's and Don'ts to make sure you optimize it well.
Gail Gardner – GrowMap.com
—
For newbie bloggers besides affiliate marketing, another monetizing method is to sell their consultancy services. It's is easier to manage and if a blogger manages to get one order per month it could be a good support for him in the beginning.
For struggling bloggers, the best way to earn money with their blog is to sell their own products. With their a little experience they can create their own product and give it a try by selling directly to their blog readers.
Once they have good number of traffic on their blog then obviously they can earn money with PPC ads and for that Google Adsense is till the best option.
Mi Muba – Beamoneyblogger.com
—
If you have your own blog you really don't need to fill it with tons of affiliate links or even those annoying ads. Begin by focusing on your audience first (by helping them out), build your own loyal following (by sticking to your 'promises' and main topic) and then, my friend, you'll have the world at your feet (so to speak). From then onwards, you'll be seen as an authority and as such you can recommend them whatever product or service you think can help their needs, particularly your own. You can start an email list and promote your own stuff like online courses, tools, eBooks and services. Additionally, you can start your own YouTube channel and make a profit from it by following the same recipe.
Clara Jeronimos – TravelRedux.com
—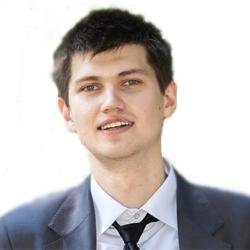 You can make quick easy, short-term income from affiliate marketing. If you want to make serious money online, you need to think of a niche you know something about, create a website or app that brings something new or something different to that niche. You are guaranteed to make money from the website or app for a long time to come. We are also talking serious money, not a miserly affiliate cheque. You need to be patient though; you will need to invest time, money and effort into getting the project off the ground.
Personally, I think the best method to generate money is to develop something that requires recurring payments. In this way you can easily earn money online.
For example a friend of mine has developed Free UK Dating Site – it is completely free but some features like higher place in search result is paid. It costs almost nothing but if you have more than 1,000 members who pay you $1/month. It results in a good income.
Evgeniy Garkaviy – HopeSpring.org.uk
—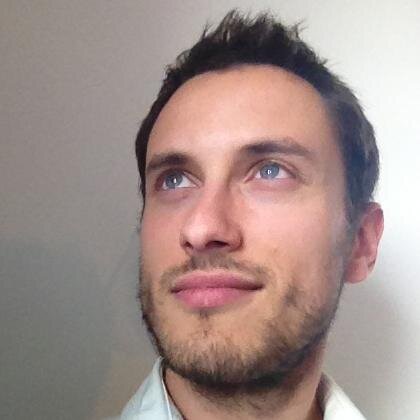 There are multiple ways of making money online, from focusing on contents and featuring ad sets on your site, to providing expert digital consultancy to businesses. Personally I enjoy the "agency" side of online consulting, where I can help others with my experience and expertise.
Iñigo Etxebeste – GlocMedia.com
—
There are many ways to make money online other than just betting all your chips on affiliate marketing.
One of the ways I personally recommend is to write and publish a Kindle eBook. If you are a good researcher and writer you can pull it off with some ease in just a matter of days; if you're not, you can even go on one of those outsourcing websites and hire someone else to write it for you.
What's essential to be successful in this endeavor is to figure out the perfect topic that people might be interested in reading about. Search Amazon's Kindle eBook library for a good theme that's not overly competitive and is lacking better books. Then try to "fill in the gaps".
Mike Martyns – SoccerGearHQ.com
—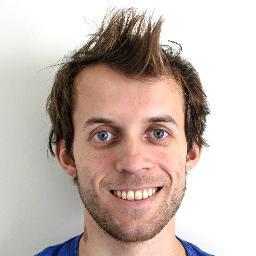 If you have a loyal audience, let them sponsor you. It's a more user-friendly option rather than putting tons of random banners on your site. Some big blogs such as Wait But Why and Kottke have used donation/sponsorship very successfully recently. You can use something as simple as PayPal buttons or go for a full campaign on a site such as Patreon to accept sponsorships. Ask for donations and see how your audience responds.
Marko Saric – HowToMakeMyBlog.com
—
If you start from scratch, you can try infoproducts or ecommerce. Both methods have a higher initial time and/or money investment than affiliate marketing has, but both also allow for practically endless profit, where you decide the margin you want to operate on. In general, I would say ecommerce dropshipping is still relatively easy to get into, while infoproducts do require a huge initial investment for creating the funnel with leadmagnet, email follow up etc. as well as the core info product. Of course, both infoproducts and ecommerce sites can be promoted with paid ads as well as with SEO and some sneaky social media tactics.
Björn Assmann – Maxsearchusa.com
—
While I've made a small, steady income from affiliate marketing over the years, my top method for making money online is — by far — selling my own products and services. I started out with one premium ebook, and now have a series of four (the "Blogger's Guides") which have been a fantastic money-maker for me over the years. I've also got a membership site, which brings in regular, monthly income.
The ebooks are particularly good as they sell consistently over time, but I can also run sales to get a large influx of income whenever I want to. Because they're my own products, rather than affiliate ones, I know I can trust that they're good 😉 and I update them every 2-3 years too, adding new material and bonuses (like exclusive videos). This has really helped to keep sales going strongly over time.
If you're looking to write your first ebook, I'd strongly suggest running a survey of your audience to find out exactly what they want (you might be surprised — and it probably won't be what you think they need)! This is also a great opportunity to ask for email addresses, so you can send out early review copies or even ask for "beta readers" who can give feedback on a finished draft of your ebook.
Ali Luke – Aliventures.com
—
I think the two best ways to make money outside of affiliate marketing is selling your own product or service. Between those two I think the one that is most scalable is creating your own product. It could be either a physical or informational product. It really just depends on what niche you are covering in your own blog.
Rick Ramos – HealthJoy.com
—
Use your creativity and you'll quickly figure out lots of new ways to make money online. If you're a handy person and really enjoy DIY projects you can have fun and make money at the same time. Go back to what you do best and check out if there's a potential market for it. Then sign up as a seller on sites like Etsy or eBay and start selling. You can even launch your own website to further promote your stuff and increase sales. I've seen people manufacturing and selling things like handmade notebooks with customized covers, accordion sunshades with funny pictures, clothes and jewelry, personalized gifts, etc. I'm sure tou can do it too!
Tim Blaustein – ToolFever.com
—
Since I like drawing stuff like tattoos, caricatures and cartoons I have more opened doors rather than just sticking with affiliate marketing. Once you understand how you can take advantage of whatever is your God-given gift you can actually build an online business around it. It sure can be a profitable one, no doubt about it.
Katy Manniche – TattooOy.com
—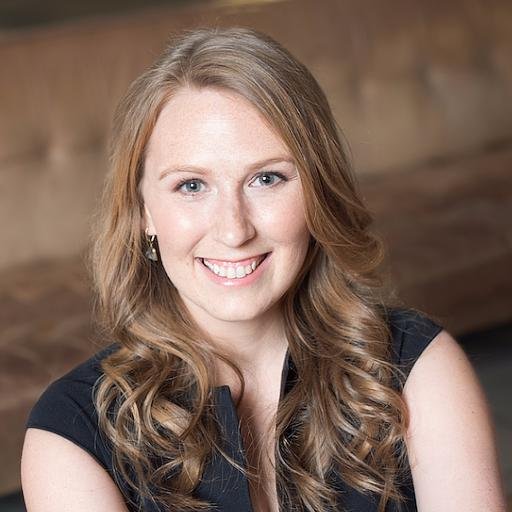 I do love affiliate marketing, but besides that, I think eCommerce is a great way to make money online. With platforms like Shopify, it's very easy to get a professional looking website up and running that is designed for selling products. By focusing on drop-shipping, you can keep your risk low by only paying for inventory after someone buys it. While it can take a while to get affiliate websites ranking in search engines, you can start selling products online immediately using ads because the margins are much higher. You also don't need to create a lot of content to be successful the same way you do with affiliate marketing.
Casandra Campbell – Casandracampbell.com
—
There is no universal solution, as it will depend on the particular circumstances on our website and our interests and capabilities. For this reason, it is advisable to have a method for deciding where to focus our efforts.
We must consider the following:
What needs or main problems do the visitors of our website have?
What differential factors can we offer, taking into account our personal circumstances (skills, training, contacts …)?
Is the solution chosen economically profitable?
The first point will help us define the interests of our audience. The second point is to specify how we structure our solution (a digital product, software, a personalized service, etc.). The third point will help us discard those solutions that are not profitable, either because they involve expenses that are beyond our possibilities, or because of low income.
Albert Mora – Seolution.com
—
Content marketing on targeted sites where you potential users would consume content. It's relatively cheap to do this, even if outsourcing content development and even if it may be a slow process in builds long-term organic growth for generating sales for your business. There is also a level of trust when you put yourself out there. This also goes hand in hand with PR and getting stories out there about your company, as it builds a reputation on high traffic sites. We were able to build some fast traction for Mailbird this way as an awesome email client for Windows users that never existed before. We unify email communication with other communication and productivity apps that help us get things done more efficiently every day.
Andrea Loubier – Getmailbird.com
—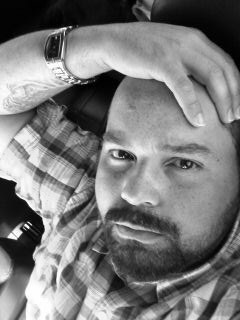 Selling your own book, or course is the 2 best ways to make money with a blog.
When you create a product or write a book it is an extension of the "learning" you share on your blog.
So when you have a large following that reads you blog on a regular basis then it makes sense they would be pre-qualified to then buy anything YOU create.
John Paul Aguiar – Johnpaulaguiar.com
—
For Museum Hack, we succeed by offering a "real life" service (our museum tours!) with a major component of online sales and marketing. Our tours are the service–they give our customers a tangible experience and memory. We use the online portion of our business to market and sell our product, making it a direct correlation to how we make money online. The best example of this is our company team building business that operates in NYC, San Francisco, Chicago and Washington, D.C.
How we succeed online is by working hard to become a trusted brand with a big online presence. By doing this we are able to market all our tours online, either by targeting certain cities or just pushing out our content to our audience and having them share it out to their friends! We don't limit our online marketing just the geographic locations where we do tours. This way we reach a wide range of customers all over of the world, and we also reach people traveling to those locations.
Moira O'Connell – Museumhack.com
—
Partnering up with relevant brands and creating digital products. I co-authored the Mobile Design Book in 2014 and launched a web design course on Udemy. It was challenging but paid off in the long-term.
Tomas Laurinavicious – Tomaslau.com
—
My recommended method for making money online is offering your services. Your services can range from writing blog posts to creating content marketing strategies to social media managing. There's a huge demand for these services. As a blogger you are already performing these tasks on a daily basis. Therefore, you are ready to help other people too.
If you specialize in another topic you can offer services in a related niche.
Mitt Ray – Socialmarketingwriting.com
—
There are many ways for earning money online. It all depends on what you are willing to.
As a blogger, I earn through sponsored posts and link placements. I also earn through AdSense.
As a freelancer, I earn by selling my writing/blogging and editing services to others. (I'm an English teacher and I'm very good with words!) I also help others become authors.
As an entrepreneur and a self-published author, I also earn though selling products of my own, such as books and e-books. This year, I plan on publishing a series of e-books that will help bloggers. I'm currently working on a non-fiction book to help people who have suicidal thoughts. (Interestingly, this project arose from one of my blog posts ranking on the first page of Google. I wrote about my suicide attempt and what to do if you want to kill yourself. This post gets hundreds of hits every day. I decided to help others even further by revealing what years of counselling has taught me. My book will also mainly be sold from that particular post! This way, I can help others AND earn simultaneously. Win-win!)
Some people earn money by creating membership sites and/or digital products (books, e-books, an email course, video courses, etc.).
Some people create Amazon niche sites and earn through them.
Some people do event blogging. To me, this is kind of risky, because I've known some event bloggers who have had their sites banned, or have had their AdSense accounts suspended. One blogger I know earned over $2000 in one day from one event but had an issue with his account, and subsequently did not get paid from AdSense.
There are tons of ways you can earn online! It really depends on your interests, you skills, and what you are willing to do to make money.
Lorraine Reguly – Wordingwell.com
—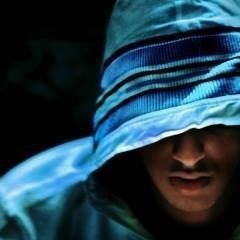 I've tried so many monetization strategies and I ended up with following 3 strategies to monetize my blog. These are an evergreen strategies.
1) Affiliate
Affiliate Marketing is kind of thing where you don't need your own product to make money. You just need a blog and enough traffic on it. So this one is my #1 strategy of monetization. I use it on my almost all the blogs.
2) Sponsored Posts
This strategy is really cool. Once your blog reaches to some level you'll get sponsored post offers in the mail. Definitely, this one will not work for a new blog but with a right mindset and smart work, you can make money. I'm a little bit picky about sponsored post. I never go out of niche because it hearts in long term.
3) Adsense
Everyone knows and loves this monetization strategy. I use only one AdSense Ad block on my blog. Many bloggers say Adsense not work for blogging, SEO, and Marketing niche but they are wrong. Actually, they don't know how to use it for that niche. So, Adsense is one of the awesome monetization strategies.
Ravijit Chavda – bloggingbook.net
–
How to Make 2017 Your Most Profitable Year Ever!
Now that you've seen how some of the top experts, marketers and content creators are making money online with their businesses, it's time for you to step up your game as well. As mentioned earlier, affiliate marketing is amazing and it's how I first got my financial start online as well. However, if I stuck with only affiliate marketing and continued to push all of my traffic and leads elsewhere, I would have missed out on so many new opportunities and growing a brand and business of my own.
If you'd like to learn more about how to grow your own blog, brand or business online, be sure to check out a few of my best resource guides below.
Make Money with a Blog – A complete guide to starting a blog and turning it into a successful business.
Start a Free Stuff Site – This is an older post, but the concept of free stuff sites is still great a money maker today.
Create a Coupon Blog – Everyone wants to save money. Discover how to create a resource site and make money in the process.
How to Make Money on the Side – A few creative and effective ways to make your first few dollars online.
50 Ways to Make $100 Today – A fun and interesting list of ways to start making money today. Great for inspiration!
I hope you enjoyed this expert round up and additional resources above. Be sure to contact me with any questions or new opportunities you might have.