57 Entrepreneurs Share their Favorite Entrepreneur Success Quotes
What is your favorite entrepreneur or celebrity success quote that really gets you going? Mine is short and simple — it's "Get Shit Done!".
I'm sure you have a favorite of your own. It might be super original, one that's not well known, or might even be a common saying from a well-known celebrity or entrepreneur. No matter what it is, or who it's from, I'm sure it's super inspiring!
To help spread that inspiration and dedication to success, today we are going to look at 57 different success quotes from other top bloggers, entrepreneurs, marketers, and business owners from around. Not only will they be sharing what the quote is, but also why they love it and how it inspires them to find even more success in both life and business.
57 Entrepreneurs Share their Favorite Entrepreneur Success Quotes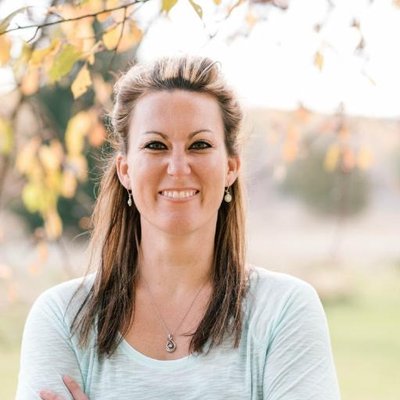 One of my favorite motivational quotes is from Earl Nightingale, which says:
"Never give up on a dream just because of the time it will take to accomplish it. The time will pass anyway."
I used that quote to fuel me through writing the first full draft of a fiction novel – while I never pursued bringing it to publication, writing an entire book felt like an accomplishment! Then later I used this same quote to encourage me as I started my virtual assistant business and blog.
This quote rings true in many facets of life – whether you're trying to lose weight and get in shape, start a new business or pursue a passion like writing a novel.
Gina Horkey – Horkey HandBook
_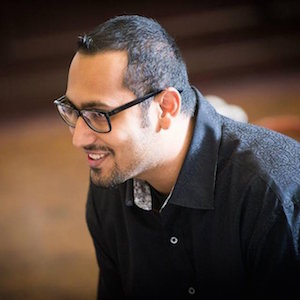 My favorite quote is: When someone tells you it can't be done, it's more a reflection of their limitations, NOT yours! The reason why I really love this message is that in our lives, we find tons of people who doubt your vision. This is especially worse when you're an entrepreneur because often people don't understand our way of thinking. My advice to all young entrepreneurs is to never let that slow you down. Keep working hard towards your mission.
Syed Balkhi – WPBeginner.com
_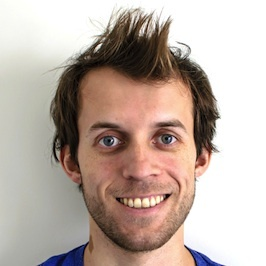 My favorites quotes are along the lines of the way to get started is to quit talking and begin doing and most overnight successes took a long time. I find them inspirational and valuable as I believe they speak the truth from my experience. Too many people think about big things, dream and talk about them but too few ever actually take any action towards achieving their goals. And the interesting fact is that majority of people that actually do take some action give up way too soon as they have too high expectations and don't see any instant results and quick progress.
Marko Saric – HowToMakeMyBlog.com
_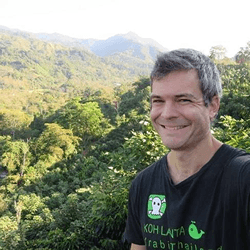 "Follow your fun." Not sure who said it but this is the ultimate form of wisdom for any entrepreneur, whether online or offline. Too many folks get into the business game with their eyes on profits or sales or even fame. But those drivers vanish immediately because newbie entrepreneurs with these outside motivators soon learn that money and fame only flow in when you have followed your passion, when you studied and learned your niche inside out, and when you have created value and built meaningful friendships with top entrepreneurs in your niche. Following your fun is hands down the most important aspect of being successful with your venture because
Ryan Biddulph – BloggingFromParadise.com
_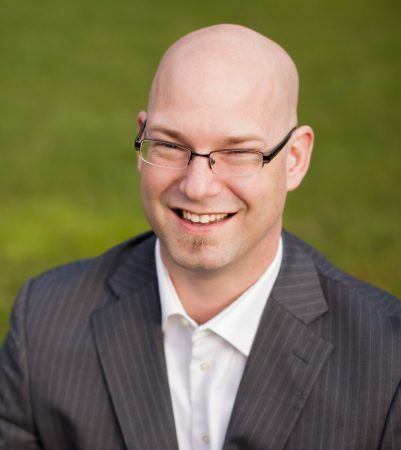 My favorite business quote is the Wall Street maxim "bulls make money, bears make money, pigs get slaughtered".
I think that quote is applicable to so many business situations beyond investing in stocks.
What it means is investors with a long term view make money whether a market is going up or down while speculators and people looking for big short term gains (i.e. shortcuts) lose money. Investors minimize risk while maximizing upside potential. The degree of risk is an important part of the equation. Pigs disregard risk, taking on too much hoping for a windfall. The pig in the maxim is a gambler.
Of course any business involves risk, but that risk can be considerably minimized if it's a sound idea and properly executed with a long term outlook. On the flip side, shortcuts can work and work spectacularly well, but often don't result in a sustainable business. Yes, there are always exceptions, but the risk simply isn't worth it in the aggregate.
Jon Dykstra – FAT Stacks Blog
_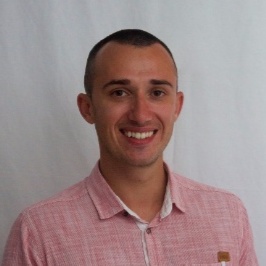 My favorite success quote is by Shiv Khera. He is an Indian author of self-help books and an activist for equality. He launched a movement against caste-based reservation in India. The quote is: "Your positive action combined with positive thinking results in success".
I like it, because there is nothing more important in our life than feeling good and maintaining good emotional condition. This is how I define success: To feel good. And the best way to feel good is to reach to the best feeling though that you have an access to at this particular moment. After that, everything is easier. Your interpretation of the world is different. New clients are coming from all kinds of sources. Old clients are coming back to buy more. Miracles can happen when you stick to this principle.
Of course there is another way around. If you struggle on the positive, just do positive actions. It will affect your thoughts. Your thoughts affect your actions but your actions change your thoughts as well!
Georgi Todorov – DigitalNovas.com
_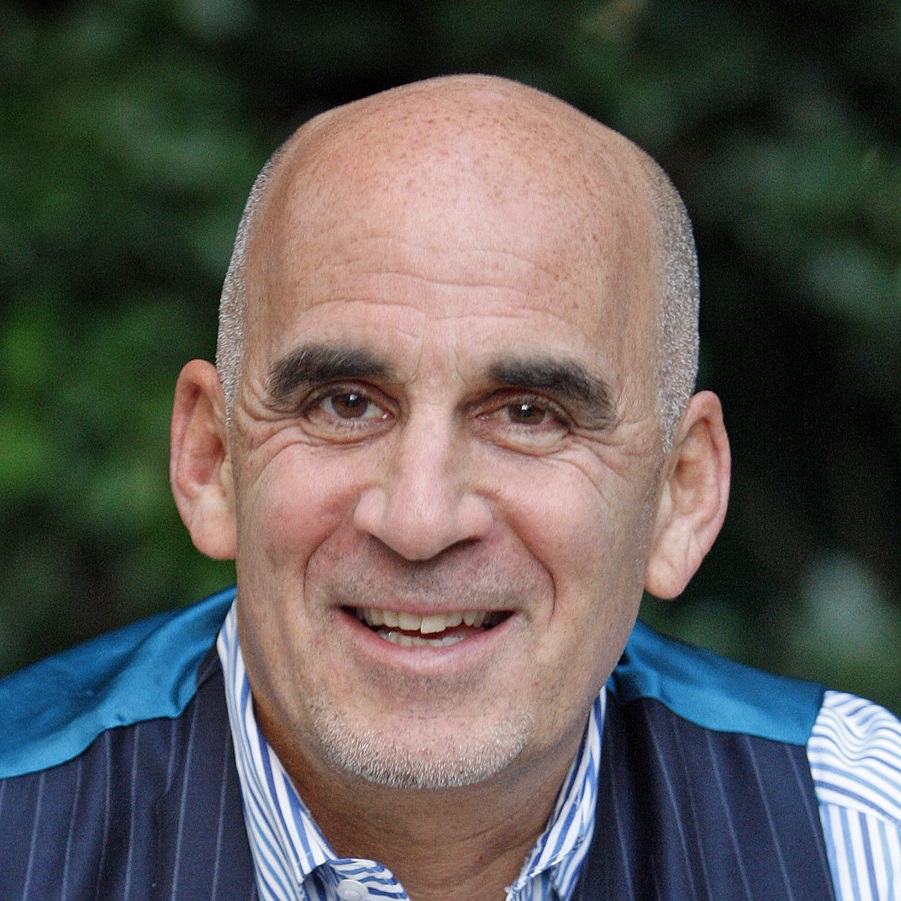 Quote: A Network give you Reach, but a Community gives you Power! Networks Connect… Communities Care. ~ Ted Rubin
A small, passionate community of like-minded people can often accomplish far more than a larger, less-connected group working on the same challenge. Building a dedicated community takes effort, but it's one of the most effective ways to build your brand, your business, your home. The power of relationships scales up when you create opportunities for passionate people to connect.
So don't get hung up on the size of your network. Instead, whether it's around a cause, a topic of interest, or developing your next product or service… work on ways to connect that network into, and empower/enable, vibrant communities. Networks are just a series of nodes, communities supports each other, look out for each other, and have lifeblood. Don't underestimate the power of the "collective."
Ted Rubin – TedRubin.com
_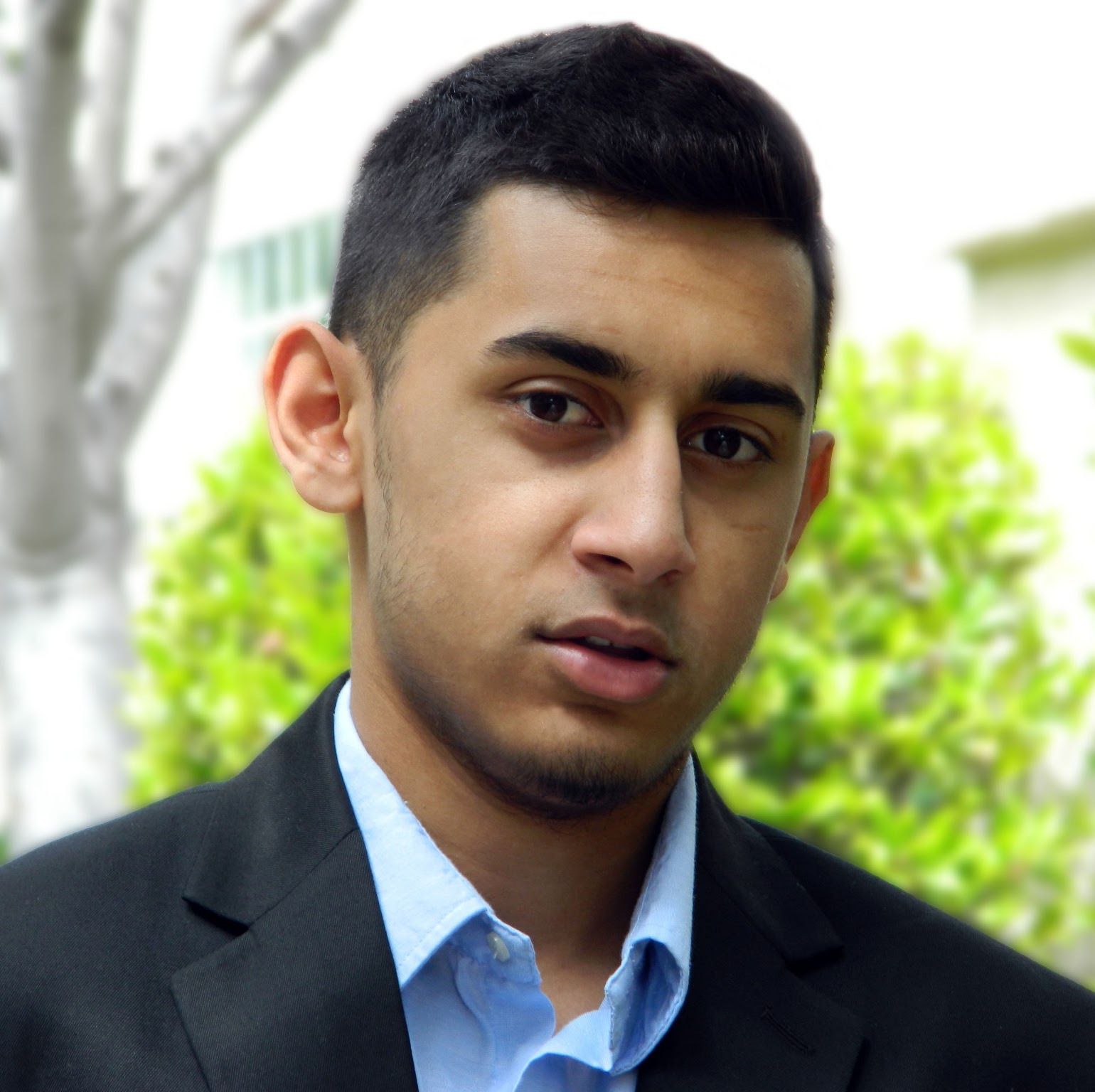 My favorite entrepreneurial quote is by Mahatma Gandhi, "Be the change you wish to see in this world". I think it is so vital for entrepreneurs and business owners to understand the great wisdom in this saying. As entrepreneurs, many of us too often chase the wrong things in life. I love following this quote because it serves as a constant reminder to me what really matters. When I leave this world, I want to create a legacy that will hopefully outlive me. I want to change the world and there is so many things in this world that can use some change. Finding a purpose and a passion for your life is extremely important and we as entrepreneurs have the complete ability to chase a dream of any size. This has been my favorite quote ever since I started my entrepreneurial journey at the age of 17 and it continues to guide me in my future endeavors.
Jeet Banerjee – JeetBanerjee.com
_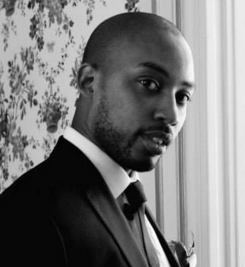 Entrepreneur "Mike Harris" made a good comment about "filling the gap". This is in response to how people respond to a challenge. No matter what goals people are tasked with achieving, or how difficult it may be, they will be creative enough to find a solution. The more bold the challenge, the more they will respond to the challenge.
David James – BusinessGrowthDigitalMarketing.com
_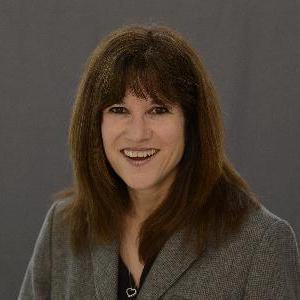 This question is simple to answer. I know this quote as well as I know my own name. "Blogging is a marathon, not a sprint." This is my favorite quote since it changed my life. I might not be blogging today if I hadn't heard the quote.
To reflect: When I was a new blogger, I retained another blogger for a free consultation. I was frustrated and couldn't figure out what I was doing wrong. When she told me that blogging is a marathon, not a sprint, I knew what I was doing wrong. I wasn't being patient enough for success. The truth: I wasn't being patient at all. My reflection post 18 Ways You Can Have One of the Most Popular Blogs details my early struggles with patience in Tip #5.
Today I'm a blogging tips coach. Whether I'm offering blogging tips in writing or coaching one one one, I always tell people that life-changing tip. Be patient and let success find you. Unfortunately, too many bloggers aren't patient and abandon their blogs. Hopefully, they'll read this interview and realize that online success can indeed find them if they wait for it.
Janice Wald – Mostly Blogging
_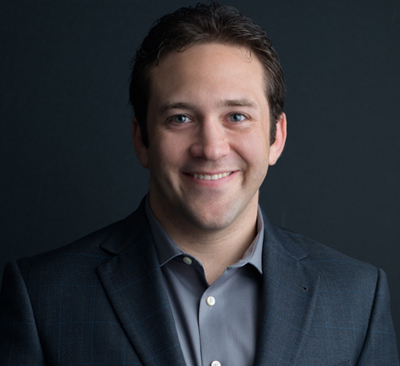 A few years back, I had the pleasure of training under a less well-known entrepreneur named Jim Winkler. He is a C-level executive for Shop.com, and rose through the ranks as one of their top sales performers. During one particular training session, sitting aboard a yacht docked next to a mansion on the waters of Miami, Florida, he gave me the best business advice I have ever received.
The advice? "Do something."
Simple in speech, easy in theory. But the lesson is more important than any lesson taught by the gurus I have seen speak and more valuable than any line I have ever read from a business book.
What does it mean? Simply this: Focus on result producing activities.
It is so easy to get caught up during the day with busywork. This work is "safe," doesn't have much risk, and doesn't carry the possibility of failure or success (both equally frightening in their own ways). But that work isn't what is going to keep you in business, and it is not going to get you any closer to your goals! Sure, answering e-mails is important, and so is answering your phone. But collecting money, ensuring you are serving your current clients with timely and top-level service, seeking customer feedback/reviews, and seeking new paying customers are things that are scary…
Checking your company's social media accounts, doing your books, or straightening up your office might be something you need to do, but it is not what will make you successful in the end. As I look around, my office is an awful mess. Maybe I will pay someone to clean it for me with the money I earn from "doing something."
Andrew Lowen – Next Level Web
_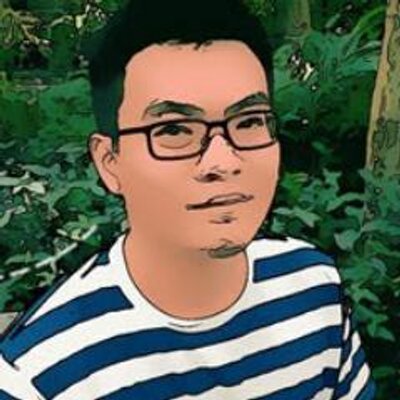 My personal favorite is from Tony Hsieh and his book, Delivering Happiness: A Path to Profits, Passion, and Purpose, and it's:
"It's important to constantly challenge and stretch yourself, and not be stuck in a job where you don't feel like you are growing or learning.""It's important to constantly challenge and stretch yourself, and not be stuck in a job where you don't feel like you are growing or learning."
The quote serves as a core value and reminder to myself that growth and learning comes from new challengers. When things start to become easy, then I might become complacent, which is bad for my business and my customers. If I want stay ahead of the competition, then I need to always pursue growth and be constantly learning new skills.
Jerry Low – Web Hosting Secret Revealed (WHSR)
_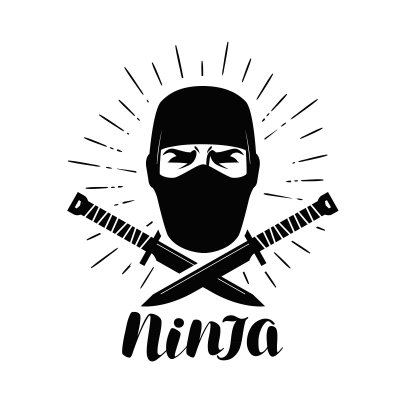 Being the ultimate "blog ninja" that I am today, how could I choose a quote from anyone else besides the great Bruce Lee!
"Always be yourself, express yourself, have faith in yourself, do not go out and look for a successful personality and duplicate it." – Bruce Lee
This is one of my favorite quotes, and one to live by, as it allows one to be happy with themselves and whatever else they might be working on — such as a website, blog, or online business. Run your business the way you want, and take pride in it — and you will never have to 'work' a day in your life.
Hiroshi – Blog Ninja
_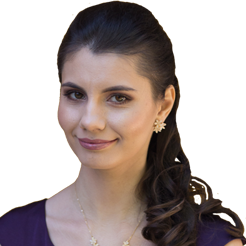 "Don't wish it was easier, wish you were better. Don't wish for less problems, wish for more skills. Don't wish for less challenge, wish for more wisdom" – Jim Rohn
I challenge myself to become better and improve myself every single day. That means never stop learning and experimenting with new ways to grow my business.
For everyone, the day has 24 hours, but some people manage their time better. The difference consists in the way we focus on our priorities and how much we are willing to work to fulfill our dreams.
Being an entrepreneur is not easy, but it's so much more rewarding than being an employee. I get to organize my time as I wish, to travel where I like, and I am free to move anywhere in the world, even for a longer term.
Minuca Elena – MinucaElena.com
_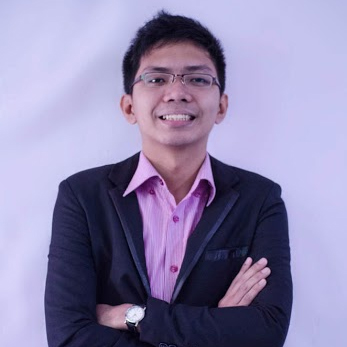 Focus and scale. I've heard this from my SEO friend, John Doherty but I guess, there are other entrepreneurs who said the exact quote/phrase online. What I really like about the statement is that it's somewhat counter-intuitive. Most of the time, business owners wanted to scale their business too quickly, not realizing that they're going too far away from their focus (whether that's their core values, the main USP or their product/service or the main reason why started their own business at the first place). That being said, the statement, "focus and scale" – gives you a profound idea that as you scale your business, you should remind yourself of your entire focus – your "why".
Venchito Tampon – Sharprocket.com.ph
_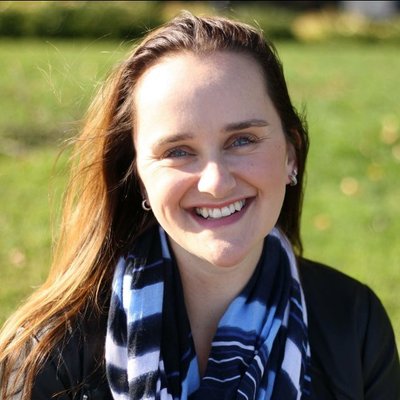 WORK SMARTER, NOT HARDER.
I live by these words, in both my personal life and my business. It is so easy to waste your valuable time on things that don't grow your business or fill you with joy. We live in a digital world where we have countless resources and tools at our fingertips that can help us to work less, earn more, and enjoy a better quality of life.
Being smart and strategic about where you invest your energy and effort (and always keeping your end goal in mind) will help you keep things in perspective. For example, why waste time invoicing your clients when you could use a free system that will send them automatically? Why waste an entire day struggling to create subpar graphics for your social media, when you could hire someone to do it and spend your day with paying clients instead? Think about it
Alex Morrison – Malamax Content Marketing
_
"Stay positive and happy. Work hard and don't give up hope. Be open to criticism and keep learning. Surround yourself with happy, warm and genuine people." – Tena Desae
This is a quote I personally relate with, along with everyone in our organization as well. In short, it's important to appreciate everything you have and if you are going to work towards something, you might as well make the most of it. This also includes accepting feedback from others, no matter if it's good or bad. Follow this quote and you will not only be more likely to success, you will also likely be more happy in the process.
Srish Agrawal – Logodesignteam.com
——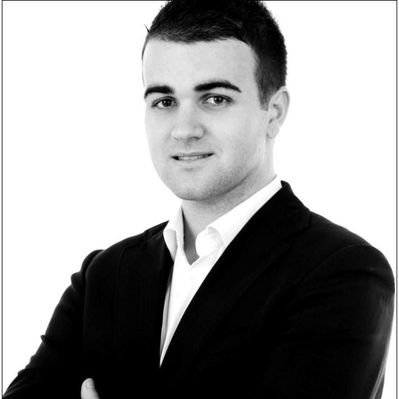 I like this quote by Michael Jordan, it shows you that sometimes in business you need to fail and learn before you can succeed in the long term. All business is a learning process and we make mistakes. We learn from these mistakes and we are better business people as a result of the learning process.
"I've missed more than 9000 shots in my career. I've lost almost 300 games. 26 times I've been trusted to take the game winning shot and missed. I've failed over and over and over again in my life. And that is why I succeed." – Michael Jordan
James Norquay – Prosperity Media
_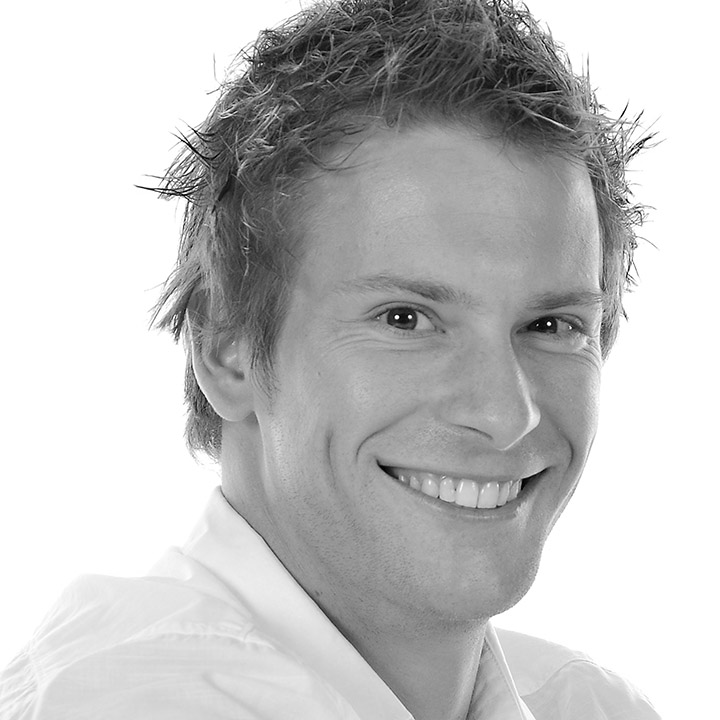 "Whether you think you can or whether you think you can't, you're right." – Henry Ford
The human mind is a powerful thing when focused, which is why positivity in business is crucial for success.
Jacob Cass – JustCreative.com
_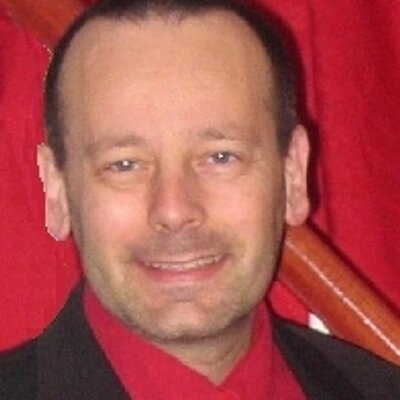 I once attended a Zig Ziglar performance. I call it a "performance" because it was so much more than a just a motivational speech. It was a full experience. This was probably the most successful motivational speaker ever, his career built on his previous success as a salesman. But he told us how his success story began:
"I was not an overwhelming success. I was not even a whelming success. But I did sell a few things. I sold my car, I sold my TV."
What is motivational about this quote is that failure can be whipped into success if you keep at it long enough and well enough.
David Leonhardt – THGMWriters.com
_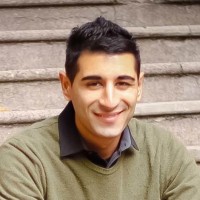 "Everyone holds his fortune in his own hands, like a sculptor the raw material he will fashion into a figure. But it's the same with that type of artistic activity as with all others: We are merely born with the capability to do it. The skill to mold the material into what we want must be learned and attentively cultivated." — Johann Wolfgang Von Goethe
The main thing that we control in life is how we show up. This quote beautifully expresses that and shows the path to true life mastery.
Arman Assadi – ArmanAssadi.com
_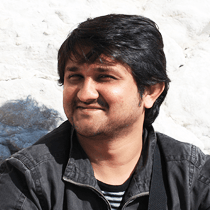 While there are many inspirational and motivating quotes by famous entrepreneurs, one that stands out for me is by Conrad Hilton, where he quotes, "Success seems to be connected with action. Successful people keep moving. They make mistakes, but they don't quit."
I believe that in this competitive times, having an attitude of never 'Quitting' is extremely important no matter what our odds are, as this is what differentiates successful people from those who fail to make a mark. Also, having a positive and optimistic view of life, in general, is all important, as this, more often than not, translates into our work, allowing us to achieve the best in our chosen field.
Nirav Dave – NiravDave.com
_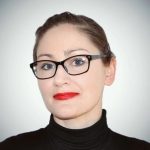 My favorite quote isn't directly related to business or entrepreneurship, but I think it's something every entrepreneur should keep in mind if they want to be successful:
"Discipline is choosing between what you want now and what you want most."
Over the years, I discovered that consistent small steps in one direction amount to greater results than occasional big jumps. But I find it hard stay focused while taking these small steps and not give into the temptation of instant gratification – checking my emails, my social media notifications, or even writing a blog post that I know won't bring me any long-term benefits just for the sake of that great feeling of hitting "publish".
Yet, when I remind myself that I need to choose between what I want now and what I want most, making the right choice becomes easier.
Gill Andrews – GillAndrews.com
_
"Success is no accident. It is hard work, perseverance, learning, studying, sacrifice and most of all, love of what you are doing or learning to do." – Pele
It's always annoyed me when I was told, or heard someone say, "You are lucky!". Being in the world of business, I know there is some luck involved, but at the end of the day it all comes down to the amount of time and work you put into something. Sure, some of us may have had some luck along the way, but luck will only get you so far.
Tim Bourquin – Afteroffers.com
—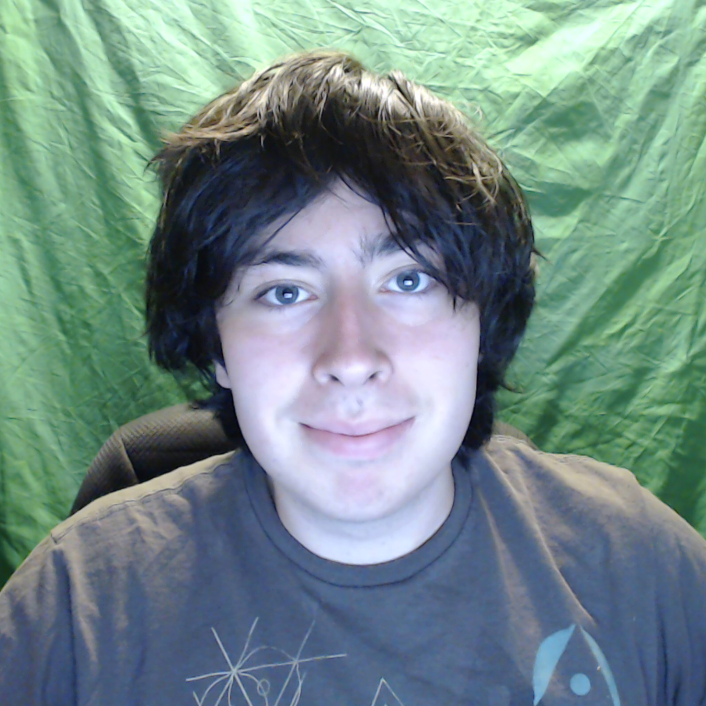 "Successful people do what unsuccessful people are not willing to do. Don't wish it were easier; wish you were better." – Jim Rohn
What you do when you are approached by a challenge says an immense amount about the type of person you are. I could not find the above quote to be more true.
I receive a lot of envy from the people around me – especially former friends who are now graduating college. There's a lot of jealousy. A lot of hate. And I understand why – I am an easy target. Today my companies have partaken in over 100,000 transactions, I have new employees joining every month, and I have a lot of freedom over what I choose to do each day.
Despite it not being easy to run 3 companies, I'm faced with good problems rather than bad problems, and the future is bright. I've never been more excited than I am right now.
However, it hasn't always been this way. While people see the success that's come my way, what they didn't notice was all that I gave up to get to this point. While my friends would go off campus to get lunch during high school, I would go to the computer lab and work. While others around me were out drinking and partying every weekend, I was at home, working until I'd pass out on my desk – or on the air mattress we kept in the office. While family took days off to celebrate holidays, I worked straight through them, so that one day I wouldn't have to. And now while many around me end their education to begin the next chapters of their life, I spend more time than ever reading and learning – seeking continuous improvement of my skills and of my life.
We all have the same 24 hours in a day, and what we choose to do with it is a matter of priorities. If you willing to make success and personal growth a priority in your life, then in time you will achieve it. Sadly, most people aren't willing to do whatever it takes to achieve extraordinary levels of success.
James McAllister – Starlight-Baby.com
_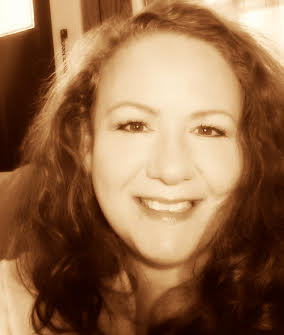 "It had long since come to my attention that people of accomplishment rarely sat back and let things happen to them. They went out and happened to things." ? Leonardo da Vinci I love this quote because, like da Vinci, I am hopelessly curious about so many — too many — things . (Unlike da Vinci, I'm no genius. Just pathologically curious.) But there's a downside to this wonderfully sponge-like brain of mine: it gets distracted into paralysis way too often. It's so much easier to sit down and read another book than to get out and do something, y'know? Uncle Leo reminds me to get off my gluteus maximus and take action.
Annie Sisk – Pajama Productivity
_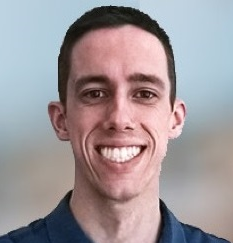 My favorite quote is from the American business tycoon John D. Rockefeller.
"Don't be afraid to give up the good to go for the great."
I saved this quote way back in highschool and have used it for every career move and business decision I've made over the past decade. I think sometimes people get too comfortable in their own little bubble, but it's important to remember that sometimes risks have great rewards. You only live once, so you don't want to miss out!
This quote is also great for those that work with clients. As many know, there are definitely good clients and bad clients. The bad clients usually end up taking up 90% of your time. Don't be afraid to say no to the bad ones and only focus on the good ones. This can be one of the best decisions you ever make, not to mention a lot less stressful.
Whatever you do, don't be afraid to take some risks. I've learned more through failing than I've ever learned through succeeding.
Brian Jackson – Kinsta.com
_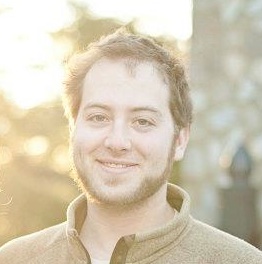 My favorite quote in the business world is from Henry Ford: "It is not the employer who pays the wages. Employers only handle the money. It is the customer who pays the wages." I love this because it is a timeless focus on customer experience and focusing on the user. Of course back then he was talking about designing Model A cars but it applies to any marketing strategy or digital product developed now or long in the future.
Harris Schachter – OptimizePrime
_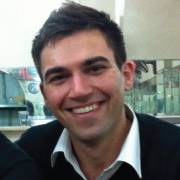 Back in January 2015, Elon Musk did an AMA on Reddit titled I am Elon Musk, CEO/CTO of a rocket company, AMA! In general, the community asked good questions, including some that were very technical. One of the most upvoted question, with 4163 points was "What daily habit do you believe has the largest positive impact on your life?" Elon responded, "Showering."
You can call this a joke, or a tongue-in-cheek answer to a serious question, but I love it for two reasons. 1. Self care is important! And 2. Any entrepreneur knows that it's easy to get carried away with the product or business you love, and forget to take care of the basics. Not Elon, he showers. I wrote about my own best tips here.
Michael Alexis – MichaelAlexis.com
_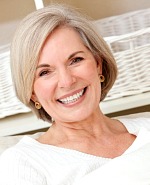 Richard Branson has said, "to launch a business means successfully solving problems" which I have turned into the personal maxim of "Sell the problem you solve".
So many bloggers and solopreneurs get too caught up in the product or service they are offering. Their approach is mainly focused on why they are the best at what they do, rather than focusing on the client's needs, frustrations, and challenges.
People don't buy products and services. They buy the advantages that purchasing a certain service brings. Successful marketing and sales strategies are based on finding the problems that customers have and are ready to solve and then offering the solution for those problems.
Find the client's pain points and then focus on the solution to that pain.
Sue Ann Dunlevie – Successful Blogging
_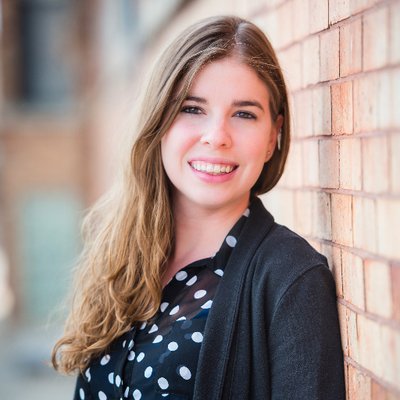 I'm not sure that I have a favorite business/entrepreneur success quote, but I like this one:
"Success is walking from failure to failure with no loss of enthusiasm." – Winston Churchill
Perhaps it has something to do with the fact that I just saw The Darkest Hour at the movies, and recently finished The Crown on Netflix, but Winston Churchill is such an intriguing person. He sticks to his guns and doesn't let other people boss him around.
After spending a lot of time working on a recent article for 99Designs about failure, I've been thinking a lot about how this concept affects my own entrepreneurial journey. As Churchill hints at in the aforementioned quote, you can either let it rule you or use it as your motivation to move forward and try something else. I try to always strive for the latter situation!
Maddy Osman – The Blogsmith
_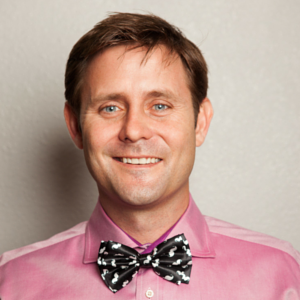 I assume many people might be quoting an inspirational quote (which I love) so I will go another route that is a bit more on the tactical side of things.
"Do not build your content house on rented land" is a quote from "The Godfather of Content Marketing", Joe Pulizzi, that I reference pretty much every week.
This was Joe's way of saying and warning people that you must have a focus on building your own audiences on platforms that you own (i.e. Email Subscribers, Your blog, Print Subscribers etc…) vs. on platforms that you don't own (i.e. Social Media Platforms). The reason being is because at any point in time, these platforms can change and you might be affected greatly in a negative way. Just look at what happened with Facebook's organic reach (only 1-3% of your followers see your organic posts) or worse, look at what happened to Twitters' Vine (completely went away). Joe is not saying to not utilize these platforms or grow your following on them, but you shouldn't rely on these platforms and should instead look to drive people to your subscriber lists and the blog on your site. Bottom line, at the end of the day, your goals should be to have full concentration on growing your content house on the land that you own and you will guard yourself against any big changes that are completely out of your control.
Here is a link to a podcast Joe produced where he talks about this in great detail.
David Reimherr – Magnificent Marketing
_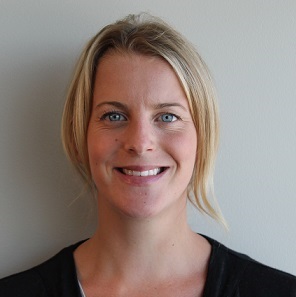 My favorite business/entrepreneur/success quote is "The difference between successful people and other is how long they spend feeling sorry for themselves". This quote is by Barbara Corcoran who is a female entrepreneur and is currently on Shark Tank as an investor. I like it because I think it's true. A lot of people who have experienced failure bask in their misery, pass the blame to others and make excuses. I think this is avoidance of the root cause of the failure. People refuse to be introspective and accept their failures as their own. Until you're able to do this, you'll never be able to address the root cause, and you'll never be successful. The first step in all success stories is to experience a failure. The second step is to take accountability for it.
Madeleine Taylor – Content Refined
_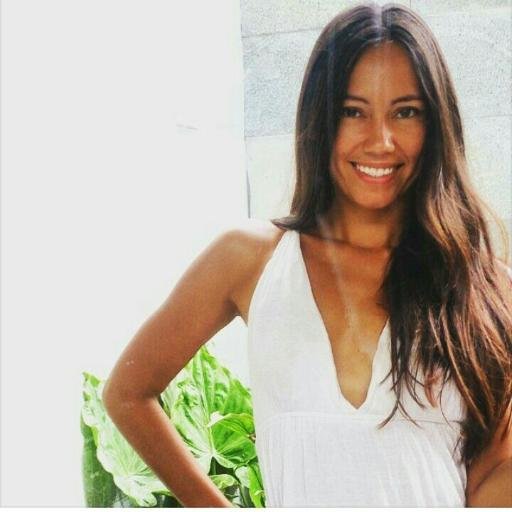 "There are secret opportunities hidden inside every failure." ? Sophia Amoruso, #GIRLBOSS
I love it because entrepreneurial experience and success emerges from many failures…you fail and then you learn and become more experienced. A lot of what we do as entrepreneurs we've never done before, so we just do. Sometimes we screw up but that is the greatest learning opportunity. It teaches you to get into the habit of seeking opportunities for your business, constantly.
Andrea Loubier – GetMailBird.com
_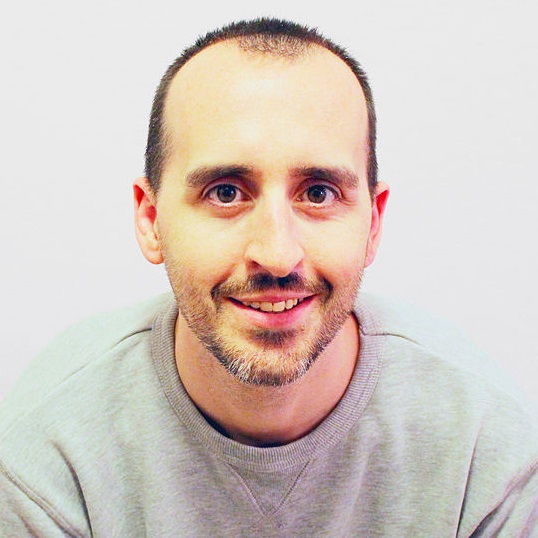 I really like this quote by Warren Buffet because it applies so much to online marketing:
Price is what you pay. Value is what you get.
I've read a few books where this quote is torn apart and analyzed, but its also ok to look at this quote in its most simplistic form. When we talk about growing online businesses we need to think more about the value of them. How are you truly helping people? I see so many people throwing up websites with regurgitated information just repeating the same information re-written with new grammar and it is sad seeing people ask "why am I not making any money." Same with products if you have an eCommerce website that is essentially the same products as every other website, how is it different? How are you helping people? Competing with online retailers like Amazon.com or Alibaba is getting harder and harder each and every year. The only hope for most smaller retailers is to create small niche communities that stand out from the rest.
Patrick Coombe – Elite Strategies
_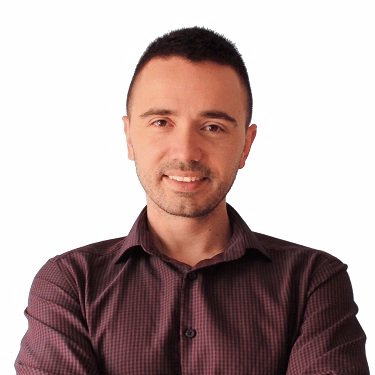 "It's better to hang out with people better than you. Pick out associates whose behavior is better than yours and you'll drift in that direction." – Warren Buffett
This gives you an opportunity to learn and grow your business faster. First, because you will save time learning from their mistakes and second they will help you to grow your network.
When you have the influential people in your industry on your side it is easier to spread the word about your product or services. Influencer marketing is exploding in the last few years and provides the highest ROI.
Building strong relationships pays off.
Danny Donchev – Fortunelords.com
_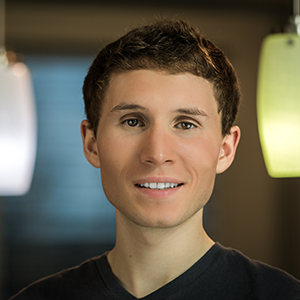 It's a philosophical quote, that ironically has very little to do with Business and more to do with the mental health of the business owner. The quote by Lucius Annaeus Seneca and also known simply as Seneca is about practicing poverty.
He says, "Set aside a certain number of days, during which you shall be content with the scantiest and cheapest fare, with course and rough dress, saying to yourself the while: 'Is this the condition that I feared?'"
By practising poverty, you begin to eliminate its hold on you and you can free yourself from the fear of financial ruin. In 2018, in order to run a tight ship and remain lean and agile, this will be a must!
Cody McLain – SupportNinja.com
_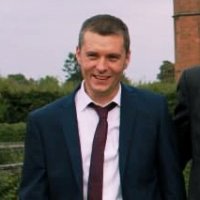 "I've missed more than 9000 shots in my career. I've lost almost 300 games. 26 times I have been trusted to take the game-winning shot and missed. I've failed over and over and over again. That is why I succeed." – Michael Jordan
I really love this quote. For me, it epitomises my feelings about business and marketing. My SEO agency, Bowler Hat, is all self-funded. I have no financial backing and no investors. Every step forward has been based on lessons from failure. It is this experience that makes me a good marketer and a careful business owner. Equally, marketing is a game of micro failures, learn what works, learn what does not work, remove wasted effort. Strive for constant improvement. True success only comes from being able to handle the knocks and keep moving forward.
This is perfectly explained by another favourite of mine, this time a fictional character:
"Let me tell you something you already know. The world ain't all sunshine and rainbows. It's a very mean and nasty place, and I don't care how tough you are, it will beat you to your knees and keep you there permanently if you let it. You, me, or nobody is gonna hit as hard as life. But it ain't about how hard you hit. It's about how hard you can get hit and keep moving forward; how much you can take and keep moving forward. That's how winning is done!" – Rocky Balboa
Marcus Miller – BowlerHat.co.uk
_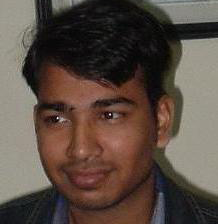 "The best time to plant a tree was 20 years ago. The second best time is now." Chinese proverb
The best time to launch a blog was 10 years ago. The second best time is now. Starting a blog is REALLY easy. You can even launch it within 5 minutes and start creating content to grow your audience. So you don't any other stronger motivation to get started. Just start and network your way through to increase your online reputation as a blogger.
Anil Agarwal – BloggersPassion.com
_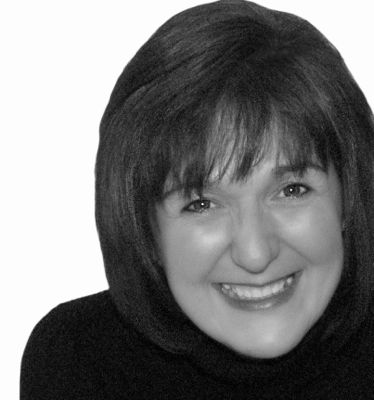 I'm going to quote myself: "Marketing isn't about what you DO, it's about who you ARE." I came to this observation back in 2006 as social media was starting out and it was confirmed to me as more and more traditional brands became victims of having their marketing messages challenged by actual experiences by customers i.e. United Airlines issues with passengers, the BP oil spill and even prominent individuals Tweeting their thoughts which go against the work of their expensive marketing and PR folks. Those entrepreneurs who can integrate their brand with who they are as human beings will not only have an easier time marketing, they will be more successful.
Ivana Taylor – DIYMarketers.com
_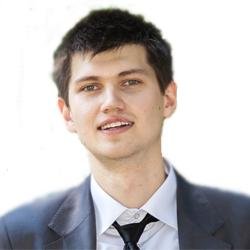 My favourite success quote, is one allegedly said by the inventor of the light bulb, Thomas Edison. This amazing inventor was said to have tried hundreds, maybe thousands of different approaches to invent the light bulb, and failed. People who knew him asked why he had not given up, haven failed so many times. This determined inventor said to them "I have NOT failed a thousand times; I have discovered 1,000 ways not to invent the light bulb!". His dogged determination eventually bear fruit, in the light bulb we all take for granted these days. The moral of the story is that, don't let failure stop you, learn from your failure, modify your approach to tackling a problem and you may eventually succeed.
Evgeniy Garkaviy – Temi Web Hosting
_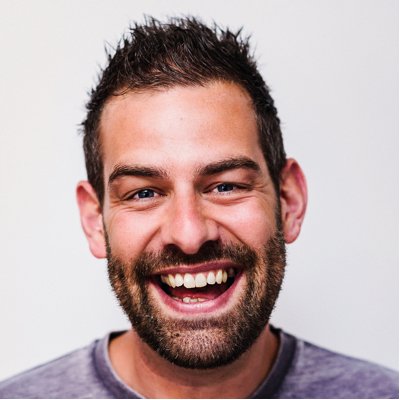 "What do you want to do for the rest of your life? Do that!" – Gary Vaynerchuk
For me this is why I'm in business and it also feels like one of the great answers to happiness and life. We're not here to work, we're here to live, so it makes total sense to do what we love. Gary's approach to work and life is one I very much resonate with.
Todd – Spaghetti Agency
_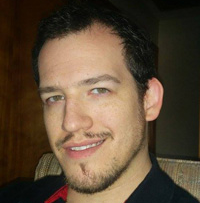 I always come back to the guy who took all of our imaginations and design aspirations by storm – Apple's Steve Jobs. His quote easily changed my mindset of the world and my life with the simple quote:
"Life can be much broader once you discover one simple fact, and that is – everything around you that you call life, was made up by people that were no smarter than you. And you can change it, you can influence it, you can build your own things that other people can use."
The minute that you understand that you can poke life and actually something will, you know if you push in, something will pop out the other side, that you can change it, you can mold it. That's maybe the most important thing. It's to shake off this erroneous notion that life is there and you're just gonna live in it, versus embrace it, change it, improve it, make your mark upon it.
That quote gives YOU the power to take hold of your own life. No one is going to do it for you, but you can do it, for yourself – and people have. Just having the proof that a human is capable of this amount of change should make you never again hesitate to do your best every single day to make something great, or move towards that goal you have been working towards your whole life.
Andy Sowards – AndySowards.com
_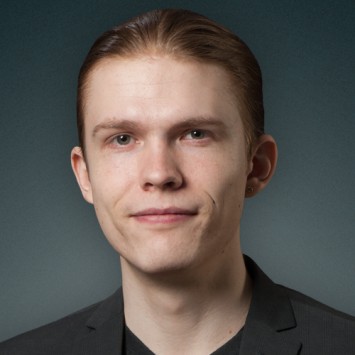 "You're responsible for everything in your life." (Probably said by 99% of successful people in history.) You made a lot of sales because you built a good product and marketed it well. You're busy because you took on too many commitments. You're healthy because you prioritized eating right, good exercise, sleeping… over unhealthy indulgences or comfort. Sure, there are outside forces that affect your life—sometimes significantly. But if you hold on to an attitude of looking at what's in your life realistically and taking responsibility for it, you can get far. If you blame others, cosmic injustice, bad luck, genetics, or anything else for negative things, then you'll only be successful if you get unbelievably lucky. Don't waste your time relying on things you can't control. And the only thing you can control is your decisions right now.
Peter Sandeen – PeterSandeen.com
_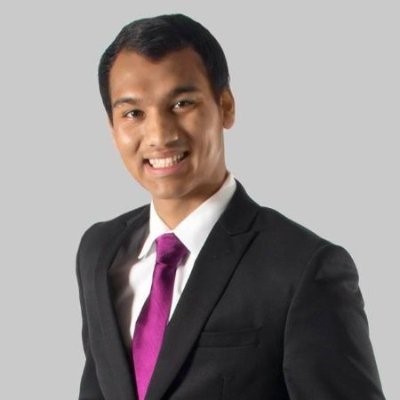 Twenty years from now you will be more disappointed by the things that you didn't do than by the ones you did do. So throw off the bowlines. Sail away from the safe harbor. Catch the trade winds in your sails. Explore. Dream. Discover. – MARK TWAIN
Why? Because it's all about doing it now and today. There is no better time to do anything than today. So, why not now? And if not now, then when??
Rafi Chowdhury – Chowhury's Digital
_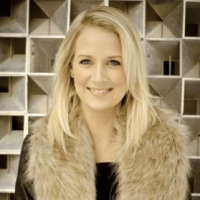 My favorite quote is, "The secret of getting ahead is getting started" from Mark Twain. This quote is so simple yet holds so much veracity, it's easy for people (myself included) to come up with amazing ideas and grand plans of how we are going to execute our ideas but none of that means anything if we don't actually do it. Instead of being like so many others who don't ever move beyond their idea, get head and actually do something.
Jordyn Wegner – Hubstaff.com
_

My favorite business success quote changes depending on what I feel needs to be improved. Right now, my favorite quote comes from Jeff Bezos and his 2016 letter to shareholders.
He says this about making risky business decisions: "If you're good at course correcting, being wrong may be less costly than you think, whereas being slow is going to be expensive for sure."
I feel like over the last year or so we've slowed progress because we're trying to be perfect with everything. We're trying to not make the wrong decision. Maybe we're making decisions that are a little better, but I don't feel the trade-off (where we move slower) is worth it. I'd rather move faster and make slightly more mistakes because, as Jeff Bezos says, "it's often less costly to course correct".
Ruben Gamez – Docsketch.com
_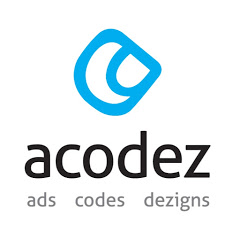 Don't build links, build relationships – Rand Fishkin, Moz
This is one of the success mantras that I have been following throughout my digital marketing days. It is not about the links that you create, but it is about the relationships that you are building. Of course, you can create any number of links, but expanding and forming new relationships should be your focus. Relationships easily lead to networking. Creating a chain of relationships will carry your business goals far and wide, which is the major aim of our businesses. So, when you create links to ensure that you are connecting with genuine businesses that are in fact popular with a handsome number of rankings over the search engines as this will further fuel your chances of winning the rat race.
Your aim must be to satisfy your customers as the customer is your king and engagement is the queen. Only when your customers connect, engagement happens and your business flourishes.
Vipin Nayar – Acodez
_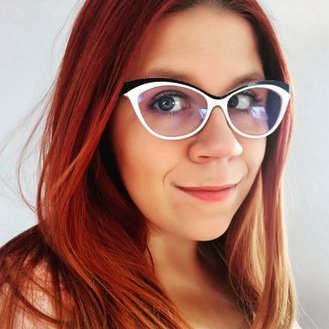 Quote: "The way to get started is to quit talking and begin doing" – Walt Disney
Even if we aren't sure about what we should do, at some point we have to try something, see what the results are. Then address the problems, adjust our approach, then try it again as often as it's necessary. But there is just one condition: we have to stop talking. Nothing happens when we're just talking about our plans for the future, nothing changes! All we need is to make the first step and turn the words into efforts.
Once we've stopped talking and started doing, we may find ourselves surprised at how much we can accomplish and how powerful we are. The first results wouldn't be as high as you expected, but that's the way our lives go.
Analyze what you did and what happened recently, then do something different next time, but never stop doing. Grab some piece of paper and make a list of things you've spent too much time on just thinking about them instead of acting. Try to write it down every month to check the progress. But remember to follow this strategy not only in business-related part of your life. To enjoy the full effect, you need to apply it to your private, home or social matters, etc.
Prepare for disasters and other things that may change your attitude. I know that it's easy to say, but just be patient – it'll be much easier to quit talking and start doing!
Ola Rybacka – TimeCamp.com
_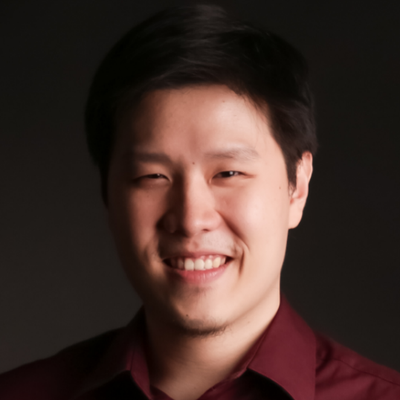 "Negative results are just what I want. They're just as valuable to me as positive results. I can never find the thing that does the job best until I find the ones that don't." – Thomas Edison
We are firm believers in experimentation, as trying out new things will help us grow more as a company. We are aware of the many challenges that we encounter during this long process, but in the end, we all see it as one big learning experience no matter the outcome.
Sean Si – SEO Hacker
_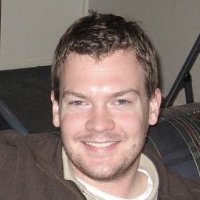 "Everyone has a plan until they get punched in the mouth." -Mike Tyson
I think this quote highlights the failure many businesses have in planning and adjusting when their plan doesn't go exactly as initially hoped. Many things can change between planning, execution, and completion. You need to ability to adapt and pivot, should the unplanned appear (and it frequently does). We see plenty of business failures happen when organizations don't or can't adjust their plan with the ever-changing market. Any business that fails to be able to do so, ends up like the opponent on the receiving end of a Mike Tyson right-hook.
Ben Brausen – BenBrausen.com
_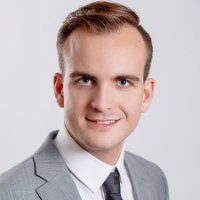 My favorite quote about success is an old one attributed to Thomas Edison. Although the exact wording is in dispute, the story goes that when asked by a reporter about the incredible difficulties he faced when finding a suitable filament for the light bulb, Edison responded, "I have not failed once. I've just found 10,000 ways that don't work."
This quote reveals the importance of learning from "failures" and reframing them as successes. Failure is an inevitable part of life, and the most important thing is to grow from it. If you can reframe "I failed at this" to "I succeeded in learning not to do this", it will keep you motivated on your way to where you want to go and discourage you from giving up.
Brett Langlois – Pure SEO
_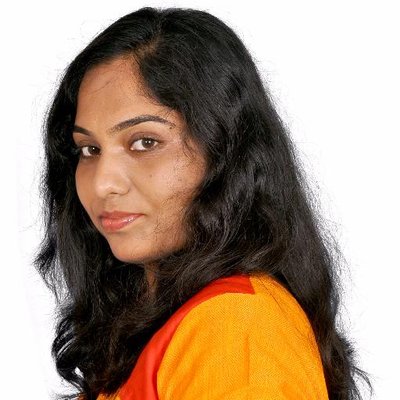 My favourite business quote is mine:
Entrepreneurship is a mindset, a lifestyle. It is not something you take upon. It is something you become.
I love this quote and consider it as a very crucial integration within my mind in order to succeed in business. I see so many business owners take up entrepreneurship as a physical state. They see it as a position (like that of a CEO of a company) – being a CEO of a company doesn't necessarily make you an entrepreneur.
To me, its all about the mindset. You need to change your mindset and your lifestyle. You become an entrepreneur by changing your mindset and lifestyle accordingly. It is not a job or a position you take upon. It is something you become! This clarity about entrepreneurship is what drives me in the right direction.
Jane Sheeba – Learn.Jane Sheeba
_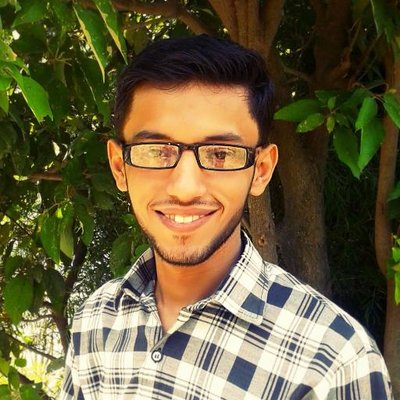 My favorite quote is:
"Every master was once a beginner. Every pro was once an amateur." – Robin
When I feel like I am a beginner and have no idea what to do. I remember this quote. It's so powerful if one can realize the deep meaning of it. Every master has gone through up and down in their struggling time. They were once a beginner just like us. They kept working hard and at the end became master. Keeping this quote in mind when starting anything new will push you to limits and one day you will become the master of what you do. When someone tells me how hard it is to start something, I share this quote with them to boost their confident that one day they'll also become expert.
Ammar Ali – All Blogging Tips
_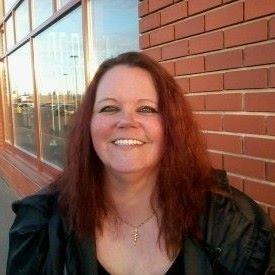 Ralph Waldo Emerson once said, "The only person you are destined to become is the person you decide to be."
This closely relates to another favorite of mine, by Albert Einstein: "Try not to become a man of success, but rather try to become a man of value."
Both of these quotes are found in How to Achieve Entrepreneurial Excellence – 3 Ways, alongside many more awesome quotes.
I like these quotes because the focus is on the person, not the business. After all, a business can earn a truckload of money, but if you are not happy with yourself and the person you are, then what's the point of having money? Money can't buy health. It can't buy happiness. It can't cure your disease (if you have Cancer, for example). It can only enhance your life IF YOU ARE ALREADY A GOOD PERSON.
I've been through a lot in my life and have suffered many hardships along with several traumas. Many people know I was raped. Many know I used to be a drug addict and a prostitute. Some know that I nearly died (and had an epiphany as a result). Some know that I used to have suicidal thoughts on a constant basis… and that I learned to overcome them (which is why I wrote FROM NOPE TO HOPE).
I can honestly say NOW that I am happy.
I now use motivational quotes as ONE source of staying positive on a regular basis. I also use positive affirmations.
All I can say now is this: If Emerson and Einstein were still alive, they would both be proud of the businesswoman I've become!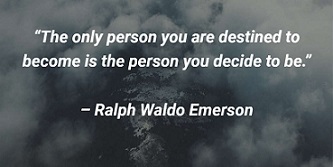 Lorraine Reguly – WordingWell.com
_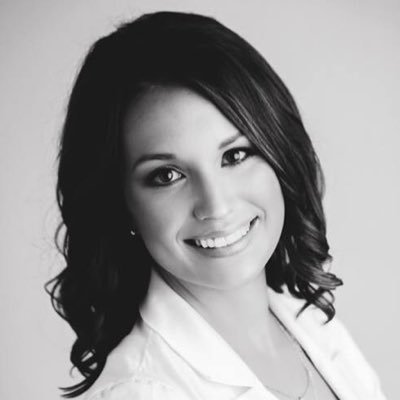 I have so many favorite quotes on business and entrepreneurship, but at this point in my entrepreneurial journey, I would have to say this quote by Rockefeller is at the top of my list of favorites:
I do not think there is any other quality so essential to success of any kind as the quality of perseverance. It overcomes almost everything, even nature. – John D. Rockefeller
Perseverance is why I'm sitting here at one of my favorite weekend getaway spots in Northern California, overlooking a beautiful lake as I type this response to you. It is the sole reason why I've been able to follow my dreams and pursue my passions for nearly a decade. It is how I launched numerous digital products in the last year (something I've been wanting to do for years) while still growing my agency client base. And perseverance will be the reason I meet my growth goals this year of helping hundreds of startup agencies and entrepreneurs achieve massive success.
So if there is 1 word that sums up my entrepreneurial journey, it's perseverance.
Mandy McEwen – Mod Girl Marketing
_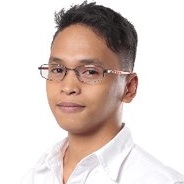 I've compiled the SEO quotes which have helped me hustle in online marketing every single day but here are my latest favorites for:
Business
"The job on top is a lonely one. But if you want to lead, you have to be one of the troops too." – Liew Mun Leong, Changi Airport Group Chairman
I love this quote because I personally acknowledge how hard it is to be on the top of everything for a startup business. As the decision maker, there will be point of time that it's all left to your hands. Making business decisions for a startup is crucial. You will need to consider everything and everyone. I feel that if you want to be a good leader, you don't want to hoard every decision you make inside the company. I personally think that the best way to make things work for your business is to listen to what your staffs say to you: the difficulties they encounter daily, their strategies on how to be efficient and effective on what they do, and even their suggestions on how to make things better.
Entrepreneurship
"Ideas are s**t, execution is the game." – Gary Vaynerchuk
You can consume all the best planning and strategy on how to make money and become a successful entrepreneur but it will be futile unless you work it out in actual and do the dirty sh*t.
Success
"Embrace the suck." – David Goggins
We all want to be successful but most people wanted to get it the easy way. There is no easy way. If it's 4 in the morning and you still don't want to get up, you get up. You don't want to do the dishes at home, you do the dishes. You don't want to clean the house, you clean the house. You don't want to study, you study. Bottom line, you do something that suck everyday in your life. It's a matter of time until you make it your lifestyle. That's how you grow.
Fervil Von Tripoli – FervilVon.com
_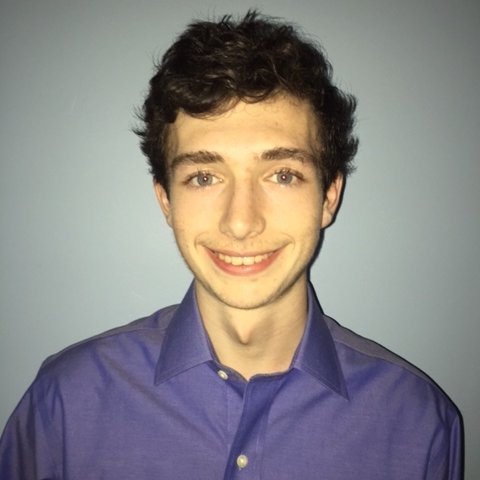 "Whatever the mind can conceive and believe, the mind can achieve." —Napoleon Hill
Our minds are more powerful than we realize. This quote reminds me to continuously visualize my success so I can achieve that success in my life. If I doubt my ability to accomplish a goal, I either stop pursuing that goal or change my mindset until I believe in my ability to accomplish that goal. I only pursue the goals I conceive and believe because that will allow me to achieve. I strengthen my mindset by continuous education so I can continue pursuing and accomplishing big goals.
Marc Guberti – MarcGuberti.com
_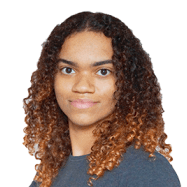 "Just because you fail once, doesn't mean you're going to fail in everything. Keep trying, hold on, and always, always, always believe in yourself, because if you don't, then who will, my dear?" – Marilyn Monroe
I could see the reflection of this quote in a business motivation book that I read. Colonel Saunders, the founder of the well-known, global fast food chain Kentucky Fried Chicken (KFC), had a tough time getting started. Colonel Saunders is always praised by his friends and family for his tasty friend chicken. Upon retirement, Colonel Saunders wrote a business plan based on establishing a fried chicken outlet. He was turned down by his bank. He went to other potential investors, he was turned down again and again. This really determined pensioner did not let the rejection and doors slammed on his face stop him, he kept knocking on door of potential investors. Eventually someone said yes! He got the funding he needed to start his first KFC outlet.
Eni Odurinde – Mydatech.net
"Success is where preparation and opportunity meet" – Bobby Unser
After reading through our awesome list of 50+ entrepreneur and success quotes, I'm sure you are quite excited to get back to work. Take the motivation you received from this article and put it into whatever you are currently trying to achieve in both life and business.
If you'd like to learn more about how to grow your own blog, brand or business online, be sure to check out a few of my best resource guides below.
Make Money with a Blog – A complete guide to starting a blog and turning it into a successful business.
Start a Free Stuff Site – This is an older post, but the concept of free stuff sites is still great a money maker today.
Create a Coupon Blog – Everyone wants to save money. Discover how to create a resource site and make money in the process.
How to Make Money on the Side – A few creative and effective ways to make your first few dollars online.
50 Ways to Make $100 Today – A fun and interesting list of ways to start making money today. Great for inspiration!
I hope you enjoyed this expert round up and additional resources above. Be sure to contact me with any questions or new opportunities you might have.
6 Workplace Design Tips to Transform Your Office Space
Being in a single space for at least nine hours a day can prove to become a little bland for your employees while working in the office. It doesn't have to be though! Spending a little bit of time to spice up your office space for the new year can create an overall healthier work environment.
This is something home-based entrepreneurs know all too well. When first starting your side hustle or business, you will likely just be working from a desk, but over time you can customize your workspace to be a place where you actually love being in, and making it your own.
Over the years, I've gone through this process plenty of time — whether it be when I was just a kid running my business from a room in my parents house, to moving into our new place, rebuilding after Sandy, and all of the temporary locations in between.
Either way, if you are going to be spending a ton of time in one specific room or location, you might as well make it a fun and professional place to get work done!
To get started, take a look at these top tips to create a new workplace design for 2019.
1. Flexible and Modular Office Furniture
A big trend of 2019 is to take advantage of modular furniture that can be reorganized for group brainstorming or team meetings. Find some office tables and chairs that can be reworked into larger tables for group meetings, or can be broken up for smaller one-on-one brainstorming sessions.
You can also work with companies to build commercial fitouts to make an office space work within the dimensions of the rooms and open spaces you already have. While it might cost a little more money to get this done, it will make for a more professional look and feel over the life of your work area.
2. Focus on Activity-Based Team Projects
Make sure you have spaces for team-building activities. Try to incorporate spaces like lounges, conference rooms, and multipurpose workspaces to increase collaboration and boost productivity. There will always be a need for privacy, so be sure to try and seamlessly blend open spaces into your workplace design without leaving your employees to have to struggle to focus because their desks are right next to the busy activity areas.
3. Design for Employee Wellbeing
It has been proven time and again that our surroundings affect our wellbeing. Considering most professionals spend a good chunk of their day at the office, it is integral that these office spaces focus on human wellbeing.
Do this by ensuring your lounges and restrooms are away from individual workstations to help get your employees moving around. You can also integrate a new trend called biophilic design that combines nature into your workspaces, such as plant walls and windows.
4. Think About Visual Appeal
While functionality is great when thinking about your new workplace design, you also want to make sure the overall look is visually appealing. Millennials specifically enjoy coming to a workstation that promotes inspiration and creativity.
5. Integrate Technology
Our lives revolve around technology, and with computer systems and software playing a huge role in most workspaces, it only makes sense to try and think about creating your workplace design around the technology you will be using on a daily basis. Consider integrating wireless charging stations, interactive displays, and even tabletop touchscreens.
6. Get Your Team Involved
You know your employees best, so why not get them involved? This will allow your team to both ensure the office redesign will fit their needs as well as make them feel like their opinion is welcomed and appreciated.
Ultimately, the way you design your home office or work space is going to come down to what you want to accomplish with it. If you are going to be working in this area by yourself 95% of the time, there is no need to have additional chairs or clutter for guests who are never going to be there.
On the flip side, if you are having clients and guests in your work space quite often, you will want more of a open and free feeling.
This is where the advice and recommendations from fellow co-workers and employees can definitely bring some new ideas and direction to your working space.
What Will You Include in Your Workplace Design?
Start the new year off right with a strategic new workplace design that will offer a healthier and more productive work environment.
What trends will you incorporate into your redesign?
Don't jump in head first. Contemplate what would work best for your team and then consider these top trends of 2019 that will create the most impact for your team. It will prove to make this year your company's most successful year yet!
13 Side Hustles You Can Use to Fund a New Venture in 2019
A buzzword floating around for a while now has been "side hustle." Many entrepreneurs are turning to side hustles as a way to increase income without signing onto massive commitments. This approach can potentially have more flexibility than part time work, allowing entrepreneurs to gain needed income or experience, without over-stressing their routines.
For entrepreneurs looking to fund an initial venture, side hustles may be the perfect solution. As there are a wide variety of side hustles out there, we asked entrepreneurs from YEC to share the kinds of side hustle they think are worth considering, along with how to get started. Here's what they said:
1. Do Something Automatable
To fund my initial venture, I started selling cell phones on Amazon. I was able to do this because I could ship all of my inventory to Amazon and they would handle all the shipping and returns using their Fulfilled by Amazon service. The key is that your side hustle needs to be automatable. I found suppliers, placed orders and then shipped the inventory to Amazon and I'd call it a day.
– Bryan Kesler, CPA Exam Guide
2. Try Flipping as a Side Hustle
An entrepreneur I follow is a big proponent of flipping as a side hustle. This doesn't mean houses, it means anything you have at home that you don't need, what you'd find at a garage sale or anything you can make a profit on. Apps like Offer Up and others make it extremely easy to list things and sell things without having to tell everyone you know what you're doing.
– Joel Mathew, Fortress Consulting
3. Do Something Related to Your Venture
You only have so many hours in the day and you want to be using as many as possible to move your life, goals and dreams forward — so don't squander them working in a completely different direction from what you actually want! These days, you can side hustle in just about any field or industry, so pick one that is going to help get your venture off the ground and prepare you with useful skills.
– Justin Faerman, Conscious Lifestyle Magazine
4. Monetize Your Expertise
Monetizing expertise is the easiest way to build a profitable side-hustle — or even a primary hustle! Everyone is an expert at something, and expertise can be monetized. Figure out what you're best at, then figure out who needs that skillset. Whether you consult, give speeches, create sponsored content on social media or share another way, there is an audience willing to pay for what you know.
– Brittany Hodak, The Superfan Company
5. Consider Which Category Works Best for You
Undertaking a side hustle can branch into two separate categories: financial reserves and learning opportunities. Paid contracting or freelancing gigs and training opportunities, combined with savings and a frugal lifestyle, help with self-funding a business. Learning opportunities are volunteering and participating in startup communities, building a network for scaling a business quickly. – Mario Peshev, DevriX
6. Rent a Room via Airbnb
Airbnb is a great side hustle for extra cash. Whether you have a room or two at your house you'd like to post on the site or invest in purchasing a house solely to rent out, you can make quite a bit of money. Type in your city or neighborhood in Airbnb and check out your competition. Which places have the most and best reviews? What can you do to differentiate?
7. Drive With Uber
Uber is a great side hustle. Anyone with a car can take advantage of. By providing just a few trips before or after your work day, you'll have more extra cash in your bank account to put into your new business venture.
– John Turner, SeedProd LLC
8. Start an Affiliate Marketing Site
Starting a business requires a huge amount of energy and dedication. Chances are, you won't have a lot of energy left over to do something you don't enjoy. That's why starting an affiliate marketing site can be such a good fit. Choose a topic you are passionate about that also has sizeable niche of consumers that are interested in it.
– Thomas Smale, FE International
9. Sell Things on Facebook Marketplace
Got some stuff lying around your house that you don't want anymore? Put it up for sale on Facebook Marketplace. You could even go hunting for some great finds at charity shops or garage sales and resell them for a profit right from the comfort of your own home.
– Blair Williams, MemberPress
10. Do Anything That Gives You Free Time
One of my side hustles was working at the front desk of a hotel. I worked the slow shifts and used all my downtime to build my business on my computer. I understood every piece of spare time was valuable to me. Even mowing lawns as a teenager I would listen to Tony Robbins' CDs. Stay away from anything too physically or mentally intensive so you have the energy to moonlight when you get home.
– Matt Wilson, Under30Experiences
11. Become an Amazon Prime Seller
It's surprisingly easy to become an Amazon Prime seller. Considering that there are 100 million Prime members, with the right Prime product, you can make some decent cash. One trick is finding a product that is selling well and no one is selling it with a Prime tag. You will then differentiate by selling the same product with a faster delivery.
12. Start Freelancing
The ideal side hustle brings in money while providing the flexibility you need to grow your main venture. Freelancing fits the bill and you can leverage skills you already have, especially if you have technical expertise — developers are always in demand. However, make sure the side hustle is worth your time; focusing on growing your business might provide better returns in the long run.
13. Do Something You Actually Enjoy Doing
A side hustle offers people the unique opportunity to do what they've always dreamed of. Many people, for example, turn to blogging because writing isn't the most lucrative career path. Whatever you choose should be something you enjoy because it will ultimately be added work. Your side hustle should embrace the cliche of doing what you love so you never have to work a day in your life.
Take these Expert Tips and Start Implementing them Today
Now that you've had a chance to read through some expert tips on how to start making some extra money on the side, it's time to implement these changes into your own business and daily efforts.
Also, if you enjoyed this expert round up, I highly recommend you check out another one on BloggingTips.com which asks 83 online marketing experts the question "How Do I Start a Successful Blog?". If you don't already have a website or blog of your own, follow my guide to get started with one today.
9 Secret Tricks for Paying Off Your Business Debt in 2019
Running a business but fear your debt is about to pile up? This is something that happens to many entrepreneurs and marketers when running an online business. Money always seems to go out much faster that it actually comes in.
While it is scary, don't worry too much about it. It's normal to have debt; other than equity, you can use debt to finance your business. Go too deep in debt, however, and you could run into the risk of bankruptcy.
If you want a successful business, you need to track the key metrics to ensure it happens. But what should you do when you get into business debt? You have a lot of options to choose from.
Are you ready to learn how to get out of business debt? Read on and learn these tricks.
1. Increase Your Profits
One of the most common ways to pay off your debt is to increase your income. Do your research and try using strategies to raise your revenue. For example, you can make promotions that make interest from your local customers.
Making promotions can make people buy more from you. But this is a balancing act since doing it too much is counterproductive. Check your margins and see if you can raise your prices for more profit.
2. Get Customers to Pay Faster
When billing customers with an invoice, you might get delays from them. You need to make your customers pay faster if you need funds as soon as possible. Make sure that your payment terms are short.
If you allow 90 months to pay, shorten it by half. Most customers will make sure to pay at the very last moment. So that means you need to think about how long you're willing to wait for their payment.
Track down some late-paying customers. Check for outstanding invoices in your business database. Remind them about the bill and send in some collection letters if it doesn't work.
3. Cut Costs
Having small business debt means you should spend for the bare necessities. Depending on the amount of debt, you might end up spending even less. That means you need to analyze the things you really need.
Always look for opportunities to cut out things to save your money. You can either make small, minor cuts or a single large cut. Again, you might need to do both if your debt is big enough.
4. Give Your Debt Priority
Check which debts you can pay off first to get out of debt. Check the critical ones with the ability to destroy your business in its entirety. Also, consider the ones that can have a negative effect on your business relationships.
There are some debts that can damage your reputation with your vendors. You need to think about how it affects your future relationships with them. Do this while thinking about the interest rates and possible penalties like the collateral you lose.
5. Negotiate Better Terms
Ask if you can get smaller interest rates or minimum payments. Creditors will try to keep your business afloat. After all, if your business fails, they won't get anything out of you.
That means they're more likely to work with you. In most cases, they'll extend their payment plans or make the debt smaller for you to pay it. They're better off getting some money than getting nothing at all.
Always talk to your lenders. You might get a pleasant surprise on what they can do for you.
6. Ask for Friend and Family Support
Your loved ones might have the means of helping you out of a debt. They can help you pay it off and you'll pay them back at a later time. Family members and friends can be great lenders for you.
Often, they're more understanding and sympathetic with your situation. Most family members might offer little to no interest rates. They're more likely to let you pay smaller amounts over a longer period of time.
7. Try Debt Consolidation
If you want to know how to dig out of debt, try consolidating your debts. You can check The Credit Review for the best debt relief companies to help you. These might help you pay off all your debts, so you only need to pay one entity for it.
Having a single debt instead of many isn't the main strength of debt consolidation. Your goal is to take out a loan with better terms compared to the other ones. It's only worth it if you're paying a lower interest rate and have longer payment terms.
8. Check Your Budget
When debt piles up, you might need to revisit your company's budget. That means you need to make a budget that fits your company's financial situation. Ensure that the profits are enough to cover more than your usual monthly costs like utilities.
Set a portion of the remaining profit for variable costs. Once done, devote as much money as you can to pay off your debt. It's especially important if you have credit card debt since you need to pay more than the minimum.
9. Seek Counsel
Making negotiations with your creditors are rarely a good experience. If your creditors aren't as cooperative, you might need the help of a counseling group. These non-profit organizations often give debt-management advice to both individuals and small businesses alike.
The helpfulness of their advice depends on how worse your debt situation is. You might have some complicated debt issues to resolve. In this case, it's better to check with a bankruptcy attorney and ask for their advice on the matter.
Get Out of Business Debt Today!
Being in debt isn't a pleasant experience no matter how you look at it. But in some cases, you need to get into debt to ensure that your business doesn't go under. The part most business owners have difficulty involves paying it back.
If you want to get out of business debt, try these tips. They're not difficult to do, but it needs management skills and consistency. The process will be difficult, but the end result of being debt-free is worth all the effort.
Would you like to start a home business instead? Read this post and learn about the benefits of starting one. It's far cheaper to run than paying rent for your business premises.