How to Make Money with Affiliate Marketing – 57 Experts Share their Tips
Affiliate marketing is simply one of the best ways to make money on the internet today. It's actually been one of the best methods for over 20 years now. Having been involved in the world of affiliate marketing since the mid-90s, I've had the opportunity to not only grow an online business of my own but also see how it's changed the way business is done around the world. Imagine the internet without affiliate marketing and the success it's brought to all of the companies who use it — especially Amazon.com. Things definitely would not be the same way they are today without it.
With all of that in mind, I only have my one perspective on affiliate marketing and how it can be used to massively grow a business or help an individual earn income online. To help expand our knowledge and learn from other affiliate marketing experts and entrepreneurs, I reached out to over 50 different authority figures to get their best tips and advice on what's working for them in the world of affiliate marketing and lead generation.
Be sure to read through all of the expert tips below and start implementing them into your own blog, brand or online business.
57 Entrepreneurs Share their Best Affiliate Marketing Secrets, Tools, and Business Models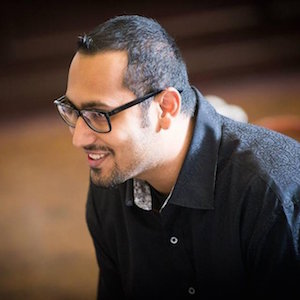 I like to implement affiliate links in our blog posts when I believe the product is going to be truly helpful to my readers. This way, it's a win/win. The reader gets to learn about a great product they wouldn't have known about otherwise, and my blog gets to make some extra money from the referral. I don't want to spam my readers so am very selective with the affiliate links that I choose. Right now, I'm using a WordPress plugin called ThirstyAffiliates that automatically replaces certain keywords with affiliate links which significantly boosts my earning. In addition to that, I'm always looking to find new products through different affiliate networks such as ShareASale, ImpactRadius, and Commission Junction. Not only do we sometimes use affiliate links in our blog posts, but we also have some of our plugins on these affiliate networks that bloggers can implement in their posts as well.
Syed Balkhi – OptinMonster.com
—
By diving my focus between my own information products and those that are already on the market. My blog posts receive consistent viewership, and in many posts, I cite books that are available on Audible and Amazon.com — through these citations, the clickthrough from readers is a revenue stream in and of itself, however, I also kick it up a notch by capturing email data and creating clickfunnels for my own future products.
Cody McLain – SupportNinja.com
—
Affiliate marketing continues to be one of the most effective ways for us to not only grow our brand and business but also our reach and relationships in the industry as well. Since we are a premium design agency, we know there is a great demand for our services in all business space. With this in mind, we created an affiliate program for our logo design service, which allows site partners and affiliates to earn a commission on all referred sales. This works quite well for our business, while also rewarding affiliates and referral partners in the process.
Srish Agrawal – Logodesignteam.com
—
Currently, I am using different affiliate offers from Adcombo, Mobidea and other ad networks. Because affiliate marketing now is changed and I cannot depend too much on SEO as Google keeps changing its algorithm and I have seen many marketers have done bankrupt as they were dependent on Google too much, so I am running offers through facebook and google adwords.
I am changing my strategies and working on different offers. Also whenever someone trying offers always don't send customers to direct landing page otherwise Facebook will block account and always try to collect email address of the lead first, this way you can build your email list always first. Because there is huge money with the email marketing. I learned this strategy from one of my friend who is super affiliates and generating tons of revenue from email marketing.
Jitendra Vaswani – BloggersIdeas.com
—

When our affiliate partners run their campaigns, we can see half of our customers coming from affiliates.
We don't open up our affiliate program to the general public. Instead we have a process that ensures anyone that becomes an affiliate meets certain requirements. It's something we're always changing and there are no hard rules, but we look at things like audience size, quality of their marketing/audience, and audience match.
We take this approach because we're looking to avoid two common problems you'll find in the affiliate world: First, it's not uncommon to find that leads and customers sent by affiliates have lower retention. This can happen if leads are incentivized the wrong way. Second, we ensure that any marketing taking place for our product doesn't hurt the brand. Unfortunately, there's a fair amount of shady marketing that can take place if you don't carefully vet your affiliates.
Finding the right affiliates is the other part of our program. We look for customers that have larger audiences first. Beyond that, we do cold outreach for cross-promotional campaigns that may later turn into affiliate relationships.
Ruben Gamez – DocSketch.com
—
For affiliate marketing to work, it's crucial that brands partner with individuals their customers either look up to or can relate to. In the first case, it would involve turning relevant influencers into brand representatives who promote affiliate links to your brand website. The second case involves finding everyday consumers who are already big fans of your brand and giving them a chance to make some money by promoting your products.
Scoutsee is an excellent platform to execute a successful affiliate marketing program. Brands like Spartan Race have used it to discover relevant influencers and fans who can promote their brand through Instagram. Their campaign resulted in 39.9% click-through and 10.1% conversions.
The platform is perfect for affiliate marketing because you can easily track the ROI of your campaign and the top-performing influencers. And influencers/affiliates can use Scoutsee to create their own storefront in which they can add products from your brand and other brands that they like. They can share the link to this storefront with their fans and easily track their earnings from this storefront.
Shane Barker – ShaneBarker.com
—
Currently, I'm earning money online from affiliate marketing through a number of strategies. Due to its effectiveness, I'm naturally still using the most common one: writing helpful and useful review articles (from which my visitors can benefit) about particular affiliate products that I've tried, use or have used before and I think are worth it for my readers.
On my podcast, I'm also doing affiliate marketing as a means to earn an income online. Once more — and this of paramount importance to me — I will only reference and/or promote products that I have used and consider can truly benefit my audience.
I've tried other ways such as paid advertising and referencing my affiliate links on forums or Facebook groups but you really need to be careful so you don't go against those services or communities guidelines.
Louie Luc – BuzzNitrous.com
—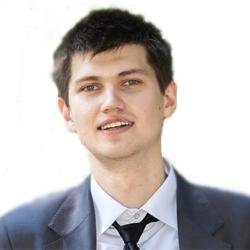 I have been generating revenue via affiliate marketing in two ways lately. The first is via the blog standard affiliate marketing model of sending traffic to a leading dating platform provider and getting a cut of revenue from customers I sent to them. I was also allowed to set up my affiliate website brand it in a way that makes it look as if I am actually running my own dating services.
Dating industry is quite competitive but it does not matter that you can't get good money there. Affiliate marketing in dating industry is also very useful. I know some people who make very good money only on dating affiliate marketing.
You can do a research to find what is the best affiliate program in your niche today. Picking the right affiliates is everything so if you spotted some high earning program it does not mean you should go with it. Great advertising should be only with trusted affiliate programs.
The second way is a partnership I struck with a water charity called Hope Spring. Using affiliate marketing principle, I run the ecards section of their website and share the revenue generated with them. But this kind or affiliate requires a lot of coding and other customisations.
Evgeniy Garkaviy – Morak.com
—
I don't make any affiliate commission from my personal blog OkDork.
But that doesn't mean affiliate marketing doesn't work. In fact, one of my business — AppSumo runs mainly on an affiliate business model.
I think everyone should give it a try in their businesses.
Here are a few ways of how I utilize affiliate marketing — or partnership in overall — to make money for my online business:
For AppSumo, we partner up with other companies with excellent digital products and promote it to AppSumo's 750,000 subscribers with a limited time offer up to 90% off the original price.
For Sumo, we have a partnership team to recruit and work with affiliates who want to promote our tools that help their audience to grow websites.
And once in a while, I reach out to products I love to get a special offer for my OkDork readers. This way, the company gets exposure, and I get to make my readers happy.
Noah Kagan – Sumo.com
—
No one cares about your product or service, let alone affiliate marketing product or service you want to introduce to your audience.
Your audience ONLY cares about how that product or service helps them solve their problem.
Thus, the way to a profitable affiliate marketing business lies through educating your readers on that problem (whatever it might be: a lack of something, a need for something, so forth), outlining the benefits of solving it, then teaching them how to solve it.
When do you introduce your affiliate product? At the very end. Yes, the problem could be solved in this or that way, BUT using the ABC product trumps all of the above and here's why.
Affiliate marketing is no longer about selling a product. It's about educating your readers and giving them a choice of solutions.
Make buying your affiliate product their choice and they are a lot more likely to trust you and buy it from you in the end.
Example of this process at work: 5 Brilliant Ways to Go Blog-to-Video with Content Samurai – as a result of that post, Content Samurai is my highest affiliate commission earner at TrafficGenerationCafe.com.
Ana Hoffman – TrafficGenerationCafe.com
—
On my personal website, I use affiliate marketing pretty infrequently, making money isn't the real point of my website. I use it more for recruiting employees for HealthJoy.com, telling my personal career story and featuring my books. I do have over 100 blog posts and some of them do get significant traffic. Occasionally, I'll throw an affiliate traffic link. I have one article for a Kall8 review that ranks on page one for the term on Google. It just a discussion of my experience but it also contains a bunch of negative customer experiences in the comments. I don't hide that fact and welcome people sharing their real world experience. I still send Kall8 traffic every month and make a few bucks. I think affiliate marketing works best if you are authentic about it, integrate it within your content and tell both points of views.
Rick Ramos – HealthJoy.com
—
Affiliate marketing has proven to be a very successful way for us to not only generate sales, but also increase our reach in the process. Since we are focusing on selling our coloring books through Amazon, and they have an affiliate program of their own, it's easy for us to reach out to other sites already promoting Amazon products and getting them to add our into their content and promotions as well. At the same time, we can help cross-promote other coloring books and earn a commission at the same time. The referral-based marketing platform has been working extremely well for us, while also associating our name and products with a trusted brand like Amazon.com.
Montgomery Peterson – OriginalColoringPages.com
—
As a freelancer who has not yet created her own course, I use affiliate marketing to promote the courses of two of my fellow freelancers, Gina Horkey and Elna Cain. Both ladies offer affiliate programs and pay out a hefty share to their affiliates. It's a great way to earn extra passive income!
I have links to both of their courses in my sidebar of Wording Well. I also include their links in blog posts.
Because editing is a job that takes up most of my time, I don't do as much writing or teaching anymore. Sure, the articles on Wording Well are always super-helpful, but I also cater to writers and bloggers, not just freelancers. So promoting quality courses I've found on how to teach others to start a successful freelance business like mine is something I have no problem doing! 🙂
Lorraine Reguly – WordingWell.com
—
Affiliate marketing is the monetization method that I always recommend to beginners. The best strategy I have found is to focus on the creation of great content that naturally incorporates affiliate links in the text form. The content would attract visitors from search predominantly as it's useful, informative and educating while it would indirectly "sell" relevant and useful products or services through simple and non-flashy text links. There's no banner ads and no pop-ups involved. Some of the best content types that I have found that work well for affiliate promotion are product reviews, comparisons of different solutions, and how-to guides that explain something to beginners in a nice step-by-step format.
Marko Saric – HowToMakeMyBlog.com
—
I think the biggest word with affiliate marketing is trust. I've always been a big believer that affiliate marketing needs to be done in a genuine way. For that reason, I only recommend products I have used for months – that not only are good tools, but also have great people behind them. Since so few products make the cut, my audience knows that I only share vetted items that will help. I also give alternatives if they're not ready for a particular tool.
The main goal with affiliate marketing should be to give people a solution that will be best for them, not simply a solution where you get commissions.
Since we train people on how we do online marketing for our clients, people know our recommendations come from practical usage, rather than just us trying to make a quick buck.
Michael Erickson – SearchScientists.com
—
I use affiliate marketing chiefly through being an Amazon Associate. Since I created over 170 products and self-published these eBooks, audiobooks and paperbacks through Amazon I decided to become an affiliate. Double dipping. I earn through royalty payments and affiliate payments too. Adding widgets to my blog, creating helpful content and building bonds with top bloggers are gateway activities through which I profit on the affiliate side of things.
Remember to focus heavily on the giving aspect of affiliate marketing because you cannot squeeze money out of folks unless you are generous, transparent and helpful. I also make sure any affiliate opportunity I pursue helps me and my readers by aligning 100% with my Blogging From Paradise brand. The venture must relate to either blogging or travel to be something useful which my readers can seize and use for their benefit. Always think alignment and you will position yourself effectively in your affiliate niche of choice.
Ryan Biddulph – BloggingFromParadise.com
—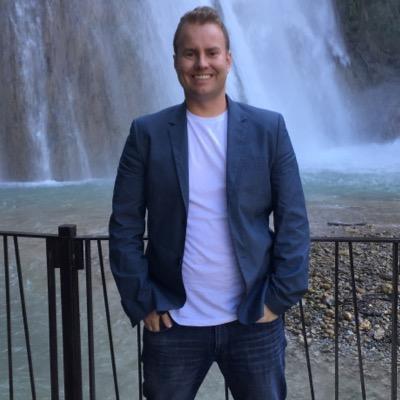 I am using affiliate marketing to generate revenue online through lead generation forms to promote various online guides and ebooks that the company produces for small business owners. This has been particularly effective because there is a significant need for relevant and helpful information to help small business owners with billing, invoicing, and payments. We've noticed a significant increase in revenue after incorporating this tactic.
John Rampton – Calendar.co
—
Affiliate Marketing is really a lucrative way to make money online. I started affiliate marketing in late 2015 and I remember the day when I had made $300 affiliate commission by promoting a web hosting company. It's inspired me a lot. The main key to become a successful affiliate marketer is to understand your audience needs. It is very important because without knowing about your users' needs you cannot provide them what they want.
After that you have to choose a right product which fulfills your user's need. For example, if you are in particular niche let's say you are working on a health niche than promoting digital and electronic products won't help you a lot and you cannot generate a single penny with it.
There are hundreds of ways you can promote products and services. I love to do experiment with my promotion strategies. Here are some of the ways I promote affiliate products:
Blog: – Blogging has been evolved a lot. It gives a new dimension of doing business online. Writing killer reviews can definitely help you to make sales and increase conversions. I am also writing reviews about the products which I am promoting. It is one of my primary ways to promote affiliate products.
I usually try the product first and mentioned everything thoroughly like its pros and cons. It's made my reviews looks more genuine and builds trust among my users.
Email lists: – Email list is really so helpful to increase conversion, if you are doing affiliate marketing. I started collecting emails since the first day of my blogging and I always recommend my users to start collecting email leads. I send promotional emails once in a week with catchy subject line and give my email a personal touch. It really creates a good bond between me and my subscribers.
PPC programs: – I occasionally use PPC programs to promote affiliate programs. Bing Ads and Facebook Ads work great for me. All you have to create a landing page and affiliate offer and use relevant keywords to drive traffic to your keywords. I am using Semrush and ahrefs to find relevant and high performing keywords for my campaigns.
So, these are some of the proven promotion methods that I have used and also currently using it to promote affiliate products. I hope you find these methods helpful. However, as I have said you have to keep experimenting with your promotion methods. Innovation really helps you a lot in this competitive world.
Vishwajeet Kumar – iMBloggingTips.com
—
Though it's not a huge moneymaker for me, one of the easiest ways I make money from affiliate marketing is by recommending web hosting solutions for clients of mine that are either working with me to get their website designed, or are a completely new business seeking my advice regarding general digital marketing strategy.
The limiting factor is that I'm only suggesting web hosting when people ask for guidance, but this tactic could totally be scaled up! I'm currently developing an online course called "Teach Me How to WordPress", which will naturally tie in my preferred host, and how to use that host to build a WordPress website. I'm envisioning an accompanying blog post to live on for anyone who doesn't necessarily decide to purchase my course.
Regardless of the current limitations of this tactic, I have a 99% close rate in terms of getting the affiliate sale, since the nature of the interaction that inspires it comes from a high level of trust between myself and the client, and the fact that I actually use the service I'm suggesting.
Maddy Osman – The-Blogsmith.com
—
We manage the site OliviaRose.fr, which makes about 30% of its revenue from affiliate marketing activities.
The site generates an affiliate income through recommended products within its content marketing pieces, as well as placing affiliate links within free downloadable guides or product suggestions.
You can see an example of an article here (it is in French).
One thing to keep in mind is that the site and its content provides a lot of value to its visitors. So we've been able to build trust by exchanging value first. This encourages the site to become 'sticky'and maintain more repeat visitors.
Those visitors then go onto clicking our affiliate links and purchasing our recommendations because they trust what we recommend.
David James – BusinessGrowthDigitalMarketing.com
—
Currently, for one of my online businesses, we are utilizing affiliate marketing to generate us a large portion of our revenues. Our strategy takes social media influencers in our niche, creates relationships with them and eventually we become partners with them. Through these partnerships, they create sponsored content around our products and share it on an affiliate basis. This has been one of the biggest ways that we have been able to generate online income through affiliates in the last 12 months.
Jeet Banerjee – JeetBanerjee.com
—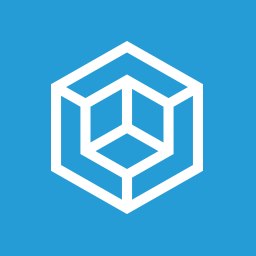 Right now, affiliate marketing is tough when it comes to generating lots of revenue. Site visitors are aware of most websites' intentions to generate extra cash, and as a result, are not going to fall for some of the older marketing strategies they might have in the past.
That said, I think there are several ways to capitalize on your affiliate marketing strategies to make them work for you, despite the caution many site visitors exhibit when exploring the websites that interest them. For instance, offering highly valuable, long-form content is still going to be one of the best ways to not only provide site visitors something they can relate to and benefit from, but a great way to naturally add affiliate links throughout the content without seeming too pushy.
In addition, diversifying your affiliate marketing techniques is going to go a long way when it comes to generating consistent revenue. For example, invest in Facebook adds if that's where a large portion of your target audience is. However, also check out other popular social media networks to make sure a Google update, or a shift in consumer habits, doesn't overrun your entire strategy.
Lastly, I would make sure to focus on the mobile-friendly aspect of affiliate marketing. This concept is twofold. First, ensure that your own website is mobile friendly so those on the go that are accessing your website experience your content as you want them to. This makes clicking on your affiliate links that much easier. Moreover, check that the websites you are directing site visitors to are mobile-friendly as well. You run the risk of losing out on a lot of affiliate revenue if your loyal readers click on a link that they cannot easily view on their tablet or mobile phone.
Lindsay Liedke – WPKube.com
—
We are using affiliate marketing for some content based websites we run. Affiliate marketing is still one of the best ways to generate income online. We have had some success with growing affiliate revenue for large content sites in Education and Tech areas see a case study here where we grew traffic by 400,000 visitors a month. Overall if you still invest in quality SEO, Paid and Content campaigns you can still drive great levels of traffic to affiliate sites you just have to ensure you are not ad heavy with the design.
James Norquay – ProsperityMedia.com.au
—
We use Impact Radius to connect us with all kinds of affiliates. We engage and incentivize them to continuously actively sell Mailbird Pro licenses. Affiliates help us with advertising Mailbird as well as selling our full-featured version of our software, Mailbird Pro or Mailbird Pro Lifetime. We focus on the buyer journey with our affiliates and they all funnel through our same payment gateway, allowing us to monitor and track goals and milestones with our affiliate partners. We use data to optimize our partner relations and therefore gain further distribution and reach of our software. Affiliate marketing allows us to get Mailbird Pro into the hands or more people around the world. Our affiliates vary from direct partners to media partners that simply help with advertising Mailbird Pro on their platform with access to thousands to millions of shoppers who are ready to buy.
Andrea Loubier – GetMailbird.com
—
Right now, I focus on providing value in my content and complement it with relevant products and services I trust or use personally. To make things easier and measurable, I use the following services.
Pretty Links. WordPress plugin that allows you to create clean, simple URLs on your website that redirect to any other URL.
Rebrandly. It's one of the easiest ways to create and share short links with your custom domain name. I got tomaslau.net and installed the Chrome extension so I can not only have my brand in every link I share but also get extensive analytics.
Amazon Associates. It's one of the biggest affiliate networks in the world with more product than you can imagine and plenty of ways to discover and promote relevant products to your audience.
Email list. I curate Life Designed, a weekly lifestyle design newsletter where I share book recommendations, tools and articles I find useful. Some of the products, services, and books I recommend are affiliate links.
Tomas Laurinavicius – TomasLau.com
—
As is evident from my websites' URLs, my focus niche is technology. So I am using affiliate marketing to promote relevant technology products and services in this niche. The kind of products/services I have been promoting ranging from software solutions to tech gadgets and everything in between. Today, technology penetrates almost all aspects of life. So the limitations on the fields I can cover have been eliminated in the recent past.
As my sites have built-up traffic, it becomes increasingly effective for me to generate more targeted traffic (and sales) for the businesses. I have built some excellent business relationships with several tech-related product/service providers over the years.
Eventually, it comes down to the quality and volume of traffic you are able to generate. I have been constantly working on increasing both the traffic and the number of businesses I tie up with. Sharing site analytics reports is an effective way to reach out to businesses with my site potentials.
Nisha Pandey – SEOTechyWorld.com
—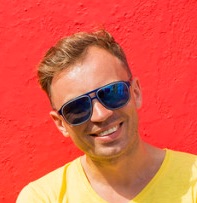 With a focus mainly on content writing and gathering information online to create powerful resources and guides, the affiliate marketing model has worked very well for my network of sites. The important thing to remember is to have a problem that your audience is looking for an answer or solution to, then be able to provide them with such a solution — while also having a monetization plan in place. Many of the products on Clickbank work very well for this, as they are digital ebooks and courses that help people find a solution to their weight loss, financial and health improvement issues.
Brandon Johnston – BlogReign.com
—
I have made use of affiliate marketing since I started online and I find it a great way to supplement my income.
I do two main things to generate affiliate commissions.
I write reviews on my two main websites (my marketing/personal site and a niche site).
For my main website (Mad Lemmings) I recommend and review products I have used myself and recommend to my readers and clients. Occasionally I also look at other tools in the market, but not very often.
I discuss and demonstrate tools I love with friends, readers, clients and on my Youtube channel (madlemmings).
This has the added benefit of not making affiliate income but also teaching people and showing them how to use these great tools too. Places like Youtube are also a great way to market yourself and your services because people get to know you faster.
If you don't have products and services yourself, affiliate marketing is a great way to get some side income. And there are so many ways to add value to people's lives and recommend great products at the same time. Give it a shot!
Ashley Faulkes – MadLemmings.com
—
I've always been more active as an affiliate than as one to sell through affiliates. I've usually created an email marketing campaign about a topic that ties directly to an affiliate offer. For example, I might send emails about how successful online courses are built and sold before pointing people to a product that teaches all the details about it.
This isn't a complicated or advanced. But it works. It also doesn't feel annoyingly promotional, which leads to fewer unsubscribes. Another nice benefit is that it gives me ideas for content—if I know I'll be talking about topic X for the next week or two in emails, I can write the content much faster.
Peter Sandeen – PeterSandeen.com
—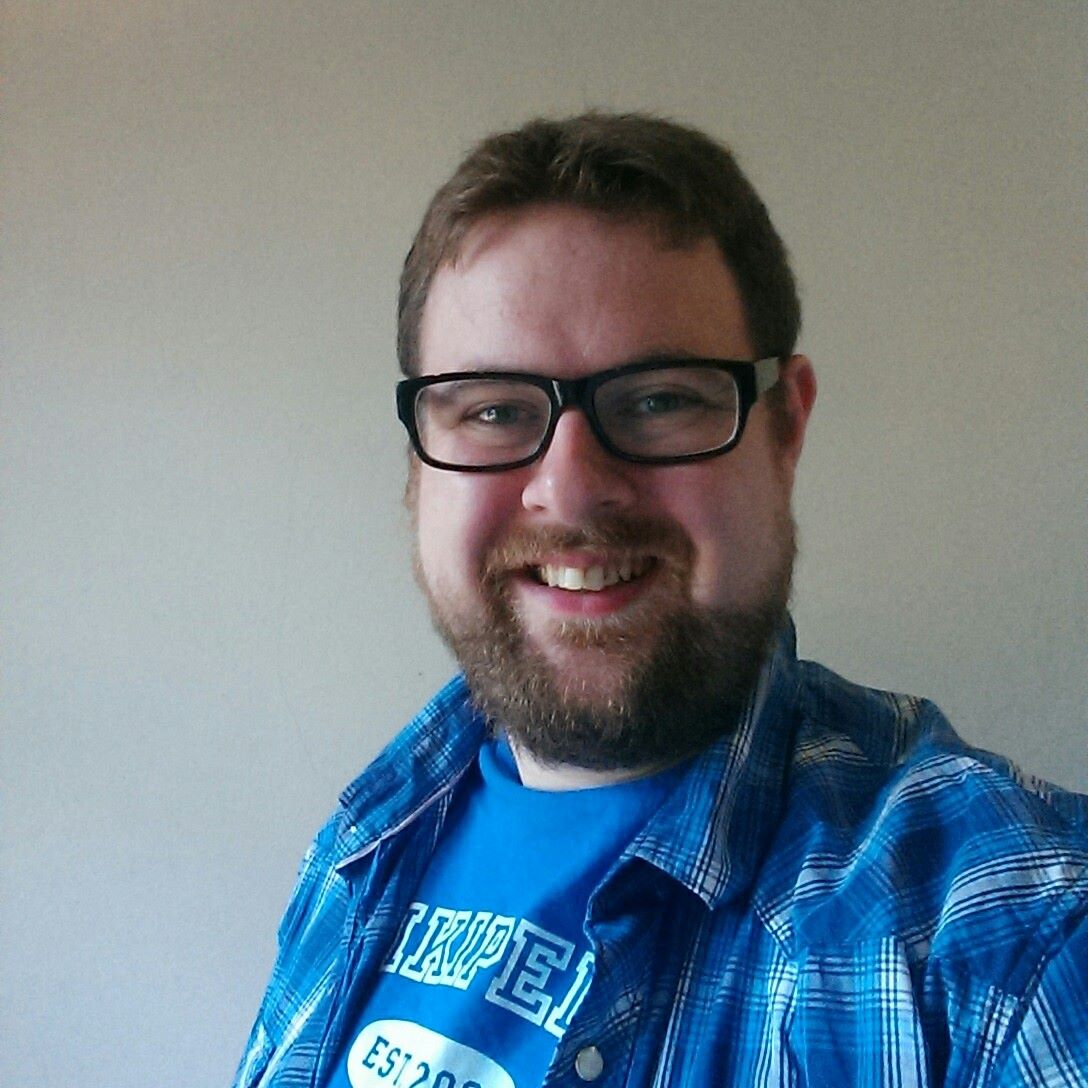 I'm using affiliate marketing quite successfully in WordPress Plugins. By offering a WordPress plugin for free, I'm able to push people to affiliated products to get the best use out of my plugins. This has been quite successful for me over the years. One tip if you were to copy me would be to focus on solving the need, rather than focusing on the software. So rather than create integration for WordPress, create a plugin that does what the service does, and then push it to your affiliate. Take a look at WP Email Capture as an example. It captures email, but to send it you have to use a mail sending service, I push Aweber (a service I use), but there are plenty of other services out there to use, but by recommending one I have a focus for users to use. That is how I'm mainly using Affiliate Marketing for my sites to make money online.
Rhys Wynne – Winwar Media
—
I run over 30 authority blogs in different niches and most of them have affiliate marketing as one form of monetization. I am monetizing mostly via pay per lead, Amazon affiliates, CPA programs and some company specific affiliate programs like Chewy.com.
Mohit Tater– Mohittater.com
—
I have been using Amazon Associates Affiliate program for quite a while now and it is one of the best, easiest and reliable ways to generate revenue online. All it takes is having a responsive website with good content and high-quality relevant images, wherein, you can link to recommended products.
For those interested in Affiliate marketing, this is a good program to start with, as Amazon has a wide range of products that you can choose from and review.
Based on your preference, you could create a site that is niche specific like 'Best Headphones' or 'Best Wearable Devices.' Or you could broaden your scope and include other lucrative products like Kindle eReaders & eBooks, Gaming Accessories, etc. Moreover, the Affiliate payout offered by Amazon is pretty good and for each referral that leads to a sale, Amazon will pay you a specified amount.
The key to a successful Affiliate marketing strategy is to write in-depth and honest product reviews that are relevant and provides valuable information to your readers. This will help you generate more traffic and improve your ranking, leading to better conversion rate.
Also, to improve your site's visibility, ensure that you make use of SEO and create social media profiles for your site across various social channels like Facebook, Twitter, Google+, Pinterest etc.
Nirav Dave – Capsicum Mediaworks
—
My answer is simple. Create a complete, lengthy product review about the item you're promoting as an affiliate and start driving traffic to that page.
Offer bonus items as well to boost your conversion ratio.
Ensure you optimize your review page for Google as the main search engine to get free residual traffic and not depend on FB ads or other methods of paid advertising.
You could try both techniques obviously if you like and have the budget.
Codrut Turcanu – BestExpertRoundups.com
—
Affiliate marketing is one of the most certain ways to generate a solid stream of revenue from a blog. But there are many ways to get it wrong, too!
One of the simplest ways to get into affiliate marketing is to use Amazon's Affiliate program. You get access to over a million products, and you earn commission based on whatever was purchased as opposed to just the single item you advertised.
The biggest mistake to avoid in affiliate marketing on your blog is picking the wrong products. You need to pick relevant products to your audience — I have seen many affiliate marketers lose out on revenue because they rushed through this process.
And the last bit of advice I'll share here is that you should be inserting affiliate links as textual links into relevant blog posts. If you're a men's fashion blogger, link to watches or suitcases through contextual links in the blog post! If you're a Christian "stay at home" mommy blogger, link to Bibles and homeschool supplies contextually.
Good luck – these tips will take you to the Next Level in your affiliate marketing!
Andrew Lowen – NextLevelWeb.com
—
As TimeCamp, we have long been thinking about creating our own affiliate program for bloggers. After all, companies such as Basecamp or Toggl do not have such an affiliate program and they are doing quite well. Ultimately, our affiliate program came into being and gave unexpected results. I would like to mention those which have contributed indirectly to the development of our marketing and the product itself, which has certainly generated additional income. Here are some of them:
Your affiliant will give you a fair description of your product
Over the years, the affiliate program market has evolved along with the SEO industry. At present, in the era of the highest value offered by content, bloggers placing affiliate links often do so in their reviews of software. Affiliates are reliable marketers who can not only assess the value of your product and the best way to use it, but also assess the advantages and disadvantages of your software and compare you to your competitors.
Affiliates generate links
In the case of our market – time tracking software industry – the marketing activities are based on SEO-focused activities. One of the ways to get links to promote web applications is through links obtained from "Resources" sites. As soon as we find good quality pages which touch upon the topic of time tracking or project management software, we send an email to their webmasters whether they would be eager to put us on their subpage, often offering the possibility to place an affiliate link.
Pawel Kijko– TimeCamp.com
—
There are a ton of ways you can choose and pick to generate revenue through affiliate marketing and I've probably tried most, if not all, of them. I've written and sold ebooks with my affiliate links in them. I've published videos on my YouTube channel where I dropped my affiliate links in the description (or links to pages on my website — following the rules so I wasn't banned).
Nowadays, I'm doing paid advertising (including social media ads) where I direct people to landing pages, get them to sign up to my mailing list and then bet on email marketing to make money from my promoted affiliate products.
Katy Manniche – TattooOy.com
—
If you have a website, you want it to receive traffic. So, how do you get traffic?
The first step to affiliate marketing is to understand your audience extremely well and to create content they want to consume and share. In our case, the best content is our SEO Auditor that currently receives roughly 20,000 requests each month. By creating a web asset that our visitors need, we're able to monetize the traffic into affiliate channels and generate revenue. However, creating a web asset like this takes time and a well-thought out plan to implement.
Our website also has outbound links to many websites that have affiliate programs. Other ways to generate revenue are to sign up to the top affiliate networks and start to look around for merchants in your niche. It's a great way to see what merchants are paying to help you determine the best niche. It really comes down to spending the time needed to create highly authoritative content or assets, then making sure to promote your content through outreach or even paid channels if the ROI is there.
Again, know your audience and spend the time to have the best content for them.
Dario Zadro – ZadroWeb.com
—
To generate, increase and scale up the amount of revenue per month I make online through affiliate marketing from my niche and authority websites, I'm currently writing and publishing a greater number of that top-10-best-products-of-a-specific-category kind of pillar articles.
That's just like ten percent of it, though, as I am also publishing related informational posts that link to my pillar articles in order to build relevancy in Google's eyes and other review articles focused on analyzing each one of the top-10 listed products. Besides the written content, I'm also coming up with video product reviews that I post on social media and on my websites as well.
Mike Martyns – SoccerGearHQ.com
—
I have a few different methods I use to generate affiliate revenues.
Amazon Affiliate
Probably my most popular one is with Amazon Affiliate websites. I have several sites in different niches and each generates its own revenue on auto-pilot. It takes a fair bit of work to get the site up and running and some in-depth keyword research to get the information to rank in the SERP's, but once you rank non-competitive terms that drive people to Amazon you can pretty much leave it alone.
One of these sites I have taken from a basic affiliate site and build out an authority site that performs very well in quite a competitive market so will continue to work on that.
Social Media Targeting
Another process I use is to promote affiliate offers straight to Social Media. For example when I get a solid offer from one of the hosting companies I promote this with my link straight out to Social Media. I made a nice amount of sales on Black Friday last year with a single Tweet. This process can be replicated once you find suitable offers. You can run ads on Facebook and drive visitors to landing pages on your site that lead to affiliate offers.
Facebook can be a great source of cheap traffic if you get your targeting right.
Gary Evans – Yourweb.ie
—
To find the most success with affiliate marketing, you need to make sure your recommendations and advertising is always relevant to the type of content and audience found on your site. We've found that this works very well along side the original infographic content we create, but we do have to put in the time and effort to match up the content with the right ads. We've tried Google Adsense, but it didn't prove as effective as we would have liked. What worked best was finding individual affiliate programs that matched the content focus for each article. It definitely takes more time, but in the long run, the ROI is much better.
—
As my blog is focused on graphic & web design, I tailor my affiliate recommendations to this audience which means I promote all sorts of design resources such as online courses, fonts, design bundles, software and any sort of tool that would make their life easier, and at a discounted rate. I only ever recommend resources that I would use myself, which promotes trust & transparency.
Jacob Cass – JustCreative.com
—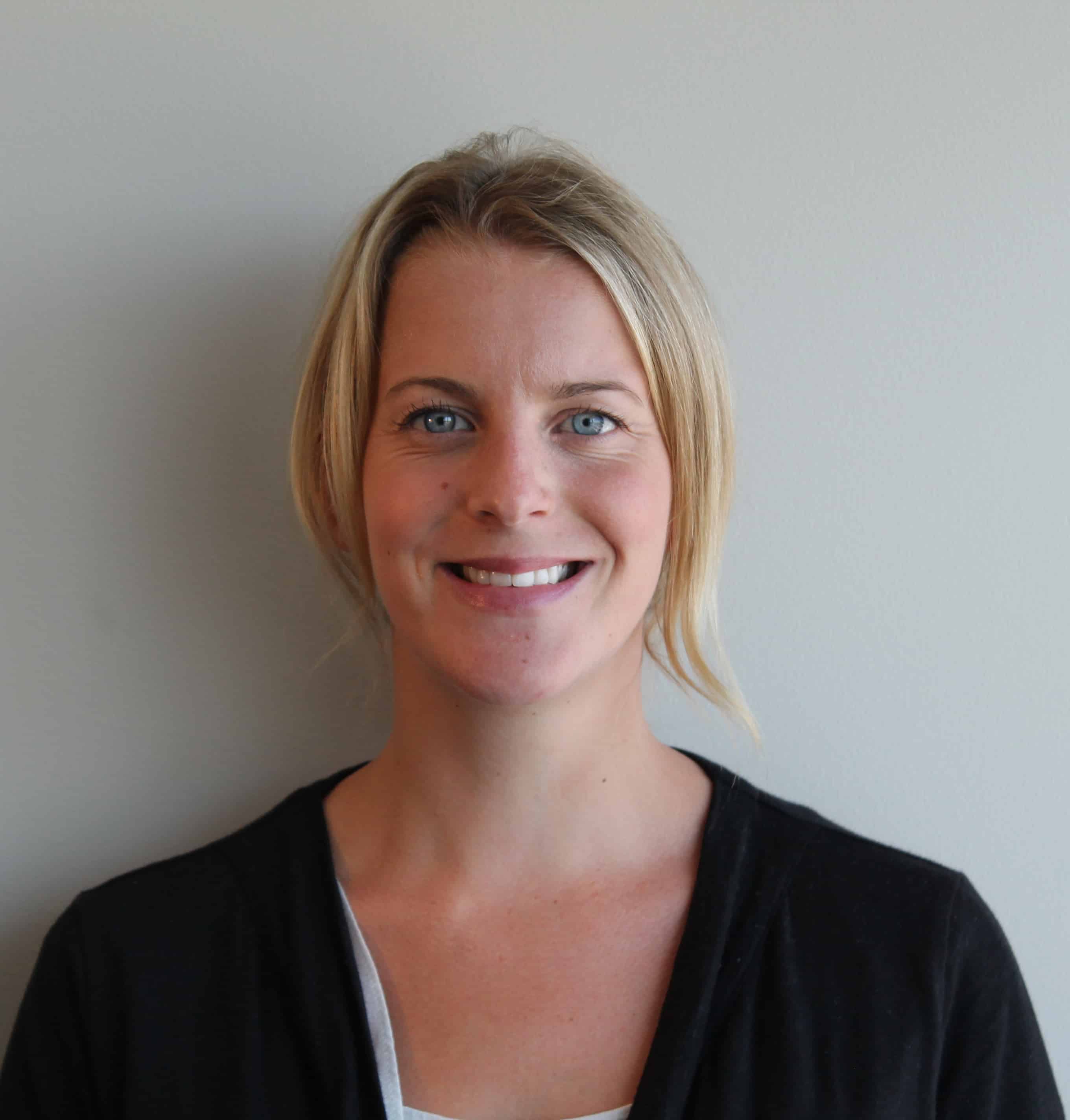 We develop relationships with people who have influence in the digital marketing space. We have a couple of consultations with them and then decide how we can best offer value to their audience. This value generally comes in the form of a guest post that will either teach them how to do something themselves or share really interesting data analysis projects that we've done. Then, we'll offer some sort of promotion and give our affiliate a percentage of every sale driven from their audience. This helps us reach different audiences and drive revenue from them using our affiliate relationship.
Madeleine Taylor – ContentRefined.com
—
I am helping a friend who has been doing affiliate marketing since 2011. I am focusing on the SEO aspect, and he's paying me a commission based on his profit.
He has a few websites, and I am on board as a consultant. I give him tips and instructions on how to build links, and this has proved beneficial for him, as his sites have had their ranking improved for some significant keywords and also many long tail keywords.
The links that he's building are strong links from guest posts, roundups, resource pages, etc.
In the beginning, he tried to outreach to blog owners, offering them a mediocre article with a link to his affiliate page. Wrong approach! Most of the webmasters would not link to a sales page or an affiliate website. That's why I made him create a blog to his affiliate sites. We hired a few talented writers who are also passionate about the niches they're writing for. They're writing fantastic articles, and we publish these for our affiliate sites blogs. After that, it's not that difficult to link to these useful and detailed articles in your guest posts.
Georgi Todorov – DigitalNovas.com
—
Although I always support creating and selling your own products, no company regardless of size will be able to solve every problem their target audience has.
Our goal is to provide the best possible solution to our visitors, regardless of whether or not we even earn money from it. The idea behind this is that even if we can't offer the solution ourselves, our visitors will at least know they can come to us to get on the right path.
Although Amazon is our top affiliate program, we also promote products like tools, software, and courses when it makes sense. Having gone through or used all major products on the market, we feel confident knowing we're only promoting the absolute best value, all of the time.
There is still plenty of money to be made through affiliate marketing as long as you look at it with a long-term, value-focused perspective with everything you promote. Our entire strategy is based around identifying problems, and making the solution known through blog articles, banner ads and hyper-targeted email campaigns.
James McAllister – Starlight-Baby.com
—
There are a few main areas to focus on to create a winning digital strategy:
Upfront Plan: Before you create your first social media or blog post, you need to have your strategy set and this is where all of your upfront efforts need to be directed towards. For instance, should you and will you be focusing on SEO or organic growth? If so, you need to make sure you budget and plan appropriately because this is a long-term plan and if this is not realized up-front, you might bail from your plan before everything takes form which alongside not properly planning is one of the main reasons marketing plans fail.
And if you go with a content marketing plan, you must think thru how you can provide the most value to your marketplace. And this strategy will take form from a combination of online research (i.e. What are people search for already online) and knowledge gained from your understanding of your marketplace. You will then need to plan out how often you will be producing this content and create your editorial calendar. You will also need to decide on the channels you will be pushing your content out thru as well as look to create as many collaboration partnerships as possible to help further your reach. Also, a persona building exercise needs to be conducted so you know who you will be speaking to and how you should be speaking to them.
Team/On-going Execution: Consistency is key in marketing and as previously mentioned, if not carried thru all your marketing efforts and dollars will go to waste. So before you get going, make sure you have the bandwidth or budget (i.e. hiring outside help) to execute the plan you have in place. At our firm, we always get at least 1 or 2 months ahead on content because work and life has its ebbs and flows so you will always want to be ahead of the game so you don't lose your consistent approach.
Tracking/Evaluating/Adjusting: Marketing is all about testing, tracking and improving on what is working best and discarding of what isn't. There is a very small chance you will hit the target right on the nose out of the gate, so you must always be analyzing what is happening along the way and do more of what is working. Setting up your Google Analytics is the minimum amount you should do here but we highly suggest you get your conversion pixels set up so you can see what is driving the sales. And if you are concentrating on SEO or organic growth, it is a great idea to invest in higher level software to track your keyword rankings.
Have Fun: And don't forget to have fun with your marketing. People respond to emotions more than anything else so we always so to go for it and try to hit some sort of emotional button. So we say go for it and try various messages/images/taglines to see what might just do the trick. And not to mention that your staff will be much more engaged if you give them some creative liberty.
David Reimherr – Magnificent.com
—
I've found the best affiliate marketing tactics work when you get a targeted niche of potential buyers and when the offer is too good to pass up. Finding these can be difficult so I turn to affiliate marketing agencies and individuals to help me find these places. I've had really good success for myself and clients with email newsletter affiliate campaigns with a focus on conversions for contests, content marketing giveaways and other low barrier to entry campaigns. I think you get less success when you try and ask too much – large purchases, etc… If you can combine affiliate marketing with also social media and adwords retargeting, then I think you've got a good recipe for marketing success.
Chris Kubbernus – ChrisKubbernus.com
—
For LighningRank.com, we are using affiliate marketing by creating guest posts on sites that have audience who would be interested in our services. We then provide affiliate commission to that site owner for any referrals his site brings in. Guest posting allows us to get our services in front of other audiences besides our own which helps to generate more revenue.
Kelley Jones – LightningRank.com
—
We run a digital magazine app and media platform and believe that affiliate marketing is a great opportunity to support brands you believe in. At the same time, it's a way to start building revenue before you invest in your own product development. Being focused on social enterprise we offer gear and tools we love and believe in as product recommendations in our magazine. We also offer affiliate opportunities to influencers and businesses who have an audience that might benefit from our magazine. They sell the magazine to their audience as an affiliate.
Adam Force – ChangeCreatorMag.com
—
Till last year, we were promoting direct affiliate products and the niche was web hosting. We promoted different hosting services: Bluehost, HostGator to name a few. From the starting of this year, we switched our focus from web hosting related affiliates to Amazon affiliate. Due to the field's competitive nature, it won't be possible to share the niche on which we are working right now.
Amazon affiliate program is same as many other affiliate programs. You can create a free account, get your links and start promoting products from Amazon. If anyone buys a product using your affiliate link, you earn a commission. If you search for Amazon affiliate success stories you will get thousands of articles all around.
Rajesh Namase – TechLila.com
—
Simply sharing products and descriptions doesn't work anymore if you hope to rank. You have to provide something of value if you hope to be found.
I share reviews and how-to guides for interesting products on my site. These are detailed write-ups and great step-by-step guides to products people are interested in. They provide a great value for visitors and don't come across as pushy or sales-heavy in nature.
The idea is to build trust with your audience. Providing them with something of value is a great way to build that trust. Then when they're ready to buy, they're more likely to go to someone they trust. They click the affiliate link I've provided to a product I personally recommend and they're happy to make a purchase.
Not only does this method build trust with my readers, but it creates content that ranks well with Google too. Great content drives great traffic and that traffic then buys. Win-win.
Ben Brausen – BenBrausen.com
_
At a high-level, I've seen the most success with affiliate marketing by having a clear understanding of who my target market is: Who am I writing for? Who am I trying to attract? Who is reading my articles and subscribing to my newsletter? (Frequent surveying helps with this!)
Once I have that clear understanding of my target market in my mind — the 'who' that I'm selling to — then I want to understand what their needs are. What 'expensive problems' are they experiencing?
Once I know who I'm selling to (my market) and what they need help with (the expensive problem), it's a matter of picking a product that is designed for this audience to help them solve that problem and then presenting them with that offering, typically through a combination of a 3-7 email long campaign and 1-2 webinars.
What I've found is that affiliate marketing works best when the product you're an affiliate for is a product that you love and would recommend even without any affiliate commission. When you have a natural enthusiasm for the product, it shows through.
As part of my 30-day daily email on-boarding sequence for my list, subscribers are exposed to multiple affiliate offers — but they're presented casually, not in an overly sales-y manner, and it helps introduce subscribes to the fact that I will suggest products or services they may benefit from, but that other parties are providing.
Kai Davis – KaiDavis.com
—
I teach people how to start a blog and optimize it for maximum conversions. I am in the final stage of converting my current site into a full-blown membership site. The majority of my website revenue is currently driven by affiliate relationships.
I've found being selective with the brands I work with to be the best strategy and the few products/services I recommend are vetted and in the vast majority of cases are products/services that I personally use in my own business. I have found that by only working with and recommending the best quality services I've seen the greatest conversions. I focus on a very specific niche instead of "casting a wide net" and this has been the winning formula for me.
I use affiliate marketing throughout my website and drive people to landing pages via email automation for greater conversions. The more knowledgeable you are with a service the easier it is to convince other people of its value. It also helps to only recommend and promote the highest quality services, this makes the work 1000+ times easier.
Affiliate marketing does require a great deal of knowledge in search engine marketing. If you are reading this article because you want to generate profits with affiliate marketing you must learn how to engage in keyword research and make yourself an expert in search engine optimization both on site and off site SEO is critical to your success as an affiliate marketer.
Mike Brown – TheBloggingBuddha.com
—
We mainly use affiliate marketing to generate income at Bloggers Passion. We use a wide range of affiliate products to promote which are ranging from SEMrush to WPX hosting to Bluehost and a lot of other blogging and SEO related tools.
The #1 way to get more affiliate sales is to educate your audience about the products instead of hard selling.
Writing in-depth case studies around the products that you use is also one of the incredible and most effective ways to boost your overall product sales. Not only people get valuable information but they also give a try (if you provide them right reasons and free trials to the products that you recommend).
Anil Agarwal – BloggersPassion.com
—
As a publisher, I use affiliate marketing relationships to create what I think is a win-win-win business model for my business, my readers, and my advertisers. I use affiliate partnerships to generate revenue from my long-form, deeply researched content. I have a wide range of partnerships that I match to hyper-relevant long-form, engaging content on my websites.
All my readers come via organic sources such as social, search or email. These traffic sources grow with the higher-quality, long-form content that I can focus on due to affiliate partnerships. Using affiliate partnerships allow me to not only achieve a higher RPM than typical display ads, but they allow for a better reader experience (and provide it for publicly for free). Additionally, my advertisers get hyper-relevant exposure and take on less risk than they would with blanket display ads.
There are plenty of challenges, though. As a publisher, you have to keep your readers trust and never let short-term gains influence editorial content. You also have to really work with your advertisers to craft a long-term, sustainable relationship. But overall, generating revenue with affiliate marketing is the same as it has been in the past. Create relevant content for your target audience, and find partners who are interested in a long-term relationship to partner with.
Nate Shivar – ShivarWeb.com
—
Affiliate marketing is one of the single most important pieces to my business, and what keeps me motivated to grow my blog(s). I don't consider myself an affiliate marketer, since I do a lot more in my business than just that – but I find that it guides every aspect of my business because what I've learned is that I make the most money when I promote things I'm very passionate about. So I find the affiliate programs behind my favorite products, and I build content around that – because I love doing it!
When I was a Web Developer I worked on a lot of landing pages and sales pages for affiliate marketers, and I really wasn't into it back then, mainly because the products they were passionate about were really boring to me. Once I got over that slump and realized that "Hey, the stuff I love also could be a commission earning product!" I implemented it into my daily blogging, and eventually built content strategies around particular products I enjoyed, or felt were going to really become popular. I pepper in affiliate products here and there that fit with what i'm doing – if you stick with it long enough, it works – and you HAVE to be passionate about it, or you won't do it. You also don't have to be the best at it, something that has always stuck with me is the saying "Sloppy success beats perfect failure".
Andy Sowards – AndySowards.com
—
With my main business, we have about 10,000 subscribers on our email list, so when JV opportunities or other good affiliate opportunities arise, we email our list and it goes pretty well. This is mostly because we make sure to only promote people we know, and people our audience would love. We also review tools and software.
With my personal affiliate sites, I'm not doing anything special. Amazon reviews, clickbank products, the usual affiliate stuff.
Dom Wells – HmanProofDesigns.com
—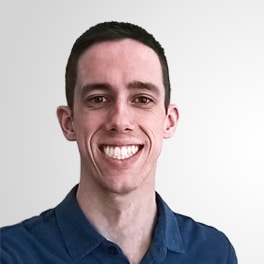 I take a slightly different approach when it comes to affiliate marketing on my workup blog. I only review and pair myself with products/services I actually use and support. While I probably make less money than those jumping on the affiliate programs with the highest payouts, I've still had great success. And I think it's because I have developed a trustworthy relationship with my readers. They know I won't just publish a tool that is low-quality to make a quick buck.
With thousands of bloggers and affiliate marketers out there, I think establishing yourself as a trustworthy affiliate marketer is a challenge, yet can be very rewarding. How do I do it? It's pretty simple. I write long-form content around the best products and services I use on a daily basis. I make sure to keep these updated so they become evergreen content. I'm a big fan of SEO, and so I focus on keyword research to rank my reviews. Adding a personal touch to your reviews is also good. Engage with your readers, don't just tell them what to buy.
Brian Jackson – Kinsta.com
—
How to Make 2018 Your Most Profitable Year Ever!
With a new year on the horizon, right now is the best time to start pre-planning for your affiliate marketing success. As you can see from all of the expert tips above, affiliate marketing is here to stay and it's simply one of the most effective ways to make money on the internet today. As with all forms of content creation and online marketing, it's always best to niche down your focus as much as possible. This not only makes the content creation process easier and more valuable to your audience, it also helps with promoting your content and getting it in front of the right audiences.
While there are many different components to affiliate marketing, the core basics are always the same — which is to provide a solution to someone's needs and finding a way to market to that right audience while turning a profit. To help with that process, be sure to follow some of my best affiliate marketing guides and resources below.
Make Money with a Blog – A complete guide to starting a blog and turning it into a successful business.
The History of Affiliate Marketing – Understand where affiliate marketing came from, to see where it's headed.
Chatbots and Lead Generation – As more brands and busiensses start to implement chatbots and automation into your business, are you exploring those options as well?
50 Ways to Make $100 Today – A fun and interesting list of ways to start making money today. Great for inspiration!
I hope you enjoyed this expert round up and additional resources above. Be sure to contact me with any questions or new opportunities you might have.