The Pros and Cons of Living in San Diego in 2023
San Diego attracts people from all over the world because of its year-round warm climate, natural beauty, and cultural diversity.
Is it the perfect place to call home? Family-oriented individuals and entrepreneurs alike are exploring the pros and cons of living in San Diego to decide if it's the right fit for their lifestyle.
Let's take a look at all of the positives–and a few of the drawbacks–that you may encounter if you decide to make San Diego your home in 2023.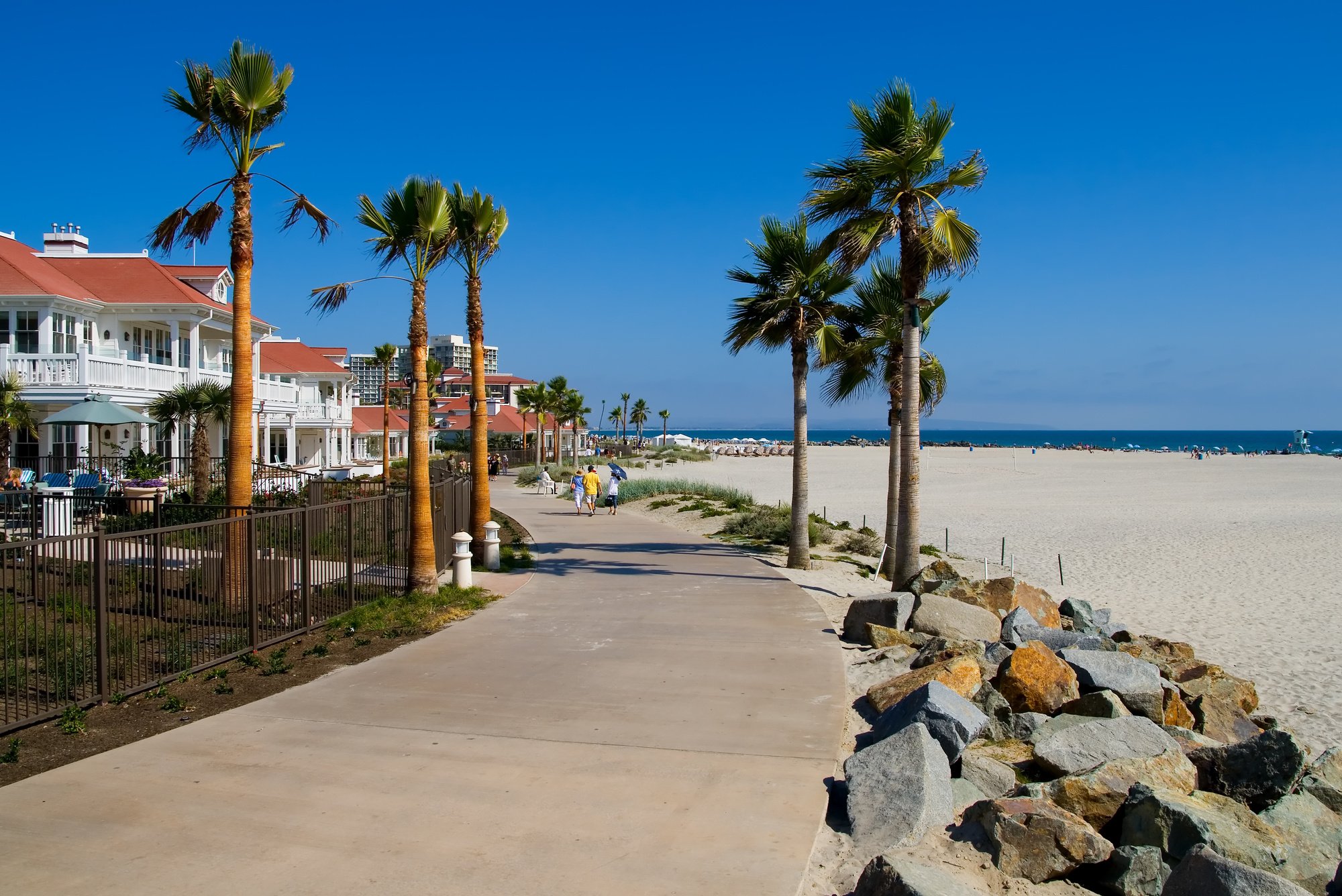 Pros of Living in San Diego
There are many pros and cons of living in San Diego. This city offers a unique blend of advantages that make it an appealing destination for individuals seeking a vibrant coastal lifestyle.
Beautiful Weather
When looking for places to live, it's important to consider the weather. The weather in San Diego is pretty stable, with mild winters and warm summers. Because the weather is always the same, people can enjoy outdoor activities without having to worry about being too hot or too cold.
Coastal Lifestyle
San Diego has miles of sandy beaches, making it easy for people to get to some of the best beaches on the West Coast. Surfing, sunbathing, beach volleyball, and picnics are just some of the things you can do along the coast.
Thriving Job Market
People looking for career chances and professional growth are attracted to San Diego in a big way by its strong job market.

San Diego's economy is made up of many different businesses, which gives people a wide range of job options. Biotechnology, health care, defense, tourism, telecommunications, and clean energy are all important industries.
Cons of Living in San Diego
Despite its many attractions, living in this San Diego comes with its share of challenges.
High Cost of Living
The high cost of rent is one of the main reasons why the cost of living in San Diego is so high. In some cities, it can be much more expensive to rent or buy a home than in many other areas. Because there aren't as many houses as people want, prices have gone up and there's more competition for the ones that are available.
Traffic Congestion
The urban layout of San Diego makes traffic jams worse. The city is spread out, which can make trips longer and cause more traffic on major roads.

When there are a lot of people living in a small area and not enough public transportation, it can cause a lot of traffic during rush hour. A lot of people need their own cars, which adds to the amount of traffic on the roads.
Housing Affordability
A lot of people want to live in San Diego but when there isn't enough housing, especially affordable housing, costs can go up and there is more competition among buyers and renters.

So, if they buy any property, whether it's their first home or they're an experienced investor, they may find it hard to find choices that are both good and affordable.
Keep These Pros and Cons of Living in San Diego In Mind
There are many pros and cons of living in San Diego in 2023. Those who decide to relocate here should weigh out the pros and cons carefully before making a decision. In the end, if you work hard and play smart, there is a lot of potential for success in this beautiful, bustling city. Contact a reliable broker to learn more about the amazing opportunities San Diego has to offer!
Is this article helpful? Keep reading our blog for more.